Minister of Natural Resources Robert Persaud says that before 2020 all of Guyana's energy should be derived from renewable sources.
The Government Information Agency said that the Minister was at the time addressing the World Wildlife Fund (WWF) and other partners' 'Light-Out Concert' at the National Park to mark Earth Hour 2015 on Saturday evening.
The event was held under the national theme, "Put Your Best Carbon Footprint Forward" and  featured songs, poetry, dances and the symbolic Lights-Off (from 8:30 to 9:30 pm).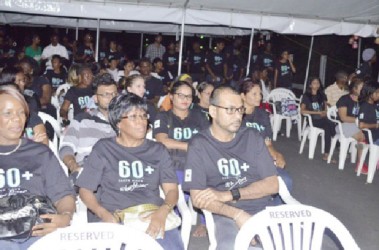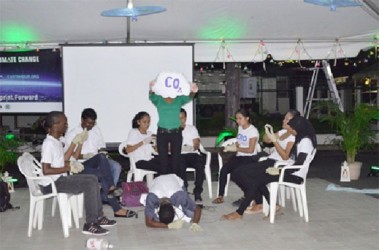 Persaud, GINA said, contended that Guyana has already been demonstrating a high level of consciousness and awareness, in terms of what needs to be done to manage the environment. He added that Guyana is one of a few countries that have adopted a low carbon strategy as a national development model.
He said that the Earth Hour initiative is important to heighten awareness and consciousness. GINA said that to this end, he challenged the country to resolve to end its dependency on fossil fuel for energy.
"Before 2020, Guyana should be proud to stand up and say to all that our energy source comes from renewable sources and particularly hydro," he appealed.
He argued that the country will save the US$200M it currently  spends on fuel importation. It will also gain because it will create a green economy that will lead to new industries and green jobs.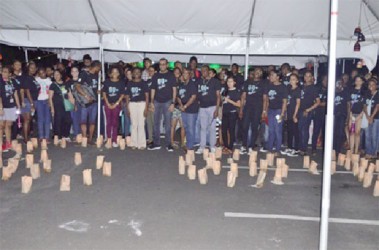 Around the Web