The ruling PPP had transformed into a party of crony capitalism, former PPP stalwart Ralph Ramkarran says even as he maintains that former president Bharrat Jagdeo uttered a "blatant fraud" against the Jagans when he suggested that the late presidents lived in luxury.
Amid a continuing controversy over some comments made by Jagdeo who sought to compare his lifestyle to that of former presidents Cheddi and Janet Jagan, in his Sunday Stabroek column yesterday, Ramkarran said that General Secretary of the PPP Clement Rohee missed the point when he fiercely defended Jagdeo and his wealth, without a word on his claim about the Jagans, except to say that Jagdeo's position is not that of the PPP and that only the General Secretary speaks about policy matters.
"In seeking to defend the indefensible, Mr Rohee missed the point," Ramkarran said while noting that Rohee had said that it is "grossly unfair, unprofessional and unbalanced" to attribute to Jagdeo statements about what the party stands for.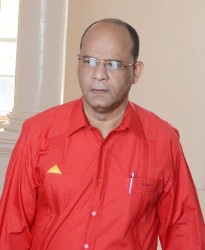 "But the issue in controversy never related to what the PPP stands for. It concerned Dr Jagdeo's gross falsehood that Dr Jagan lived in luxury," Ramkarran asserted.
After setting off a torrent of criticism for his suggestion that the late president Cheddi Jagan lived a luxurious lifestyle akin to his own, Jagdeo on Saturday said his statements had been distorted and taken out of context. At a news conference at the PPP's Freedom House headquarters, Jagdeo insisted that he has not "backpedalled" on his words and maintained that he would defend the acquisition of his wealth.
 Evidence
Jagdeo's wealth and presidential benefits have long been cited as evidence of the ruling PPP's departure from its working class focus under the leadership of Cheddi Jagan. In the light of renewed criticism, the former president may have been seeking to do damage control ahead of the party's first major rally in the current elections campaign, which was held yesterday in Kitty.
In his column, Ramkarran noted that Rohee sought to salvage some of Jagdeo's credibility rather than defend his false accusation against the Jagans. He said that while Rohee accused "recent Jagan lovers" of attacking the PPP, no one had. "The criticism was against Dr Jagdeo, a leader of the PPP, using the PPP's platform at Freedom House, not to announce a policy, but to perpetrate a blatant fraud against Dr and Mrs Jagan in order to deflect the criticisms against him about his lifestyle, much of it at the taxpayer's expense," he declared.
He said that while Rohee questioned several things, he did not ask the critical question, which, according to him was whether Jagdeo lied about Dr Jagan's lifestyle.
"The answer would have been a resounding "Yes!" Mr Rohee therefore avoided the pith and substance of the issue. But he went further and defended Dr Jagdeo's wealth and his use of it in building a mansion by the sea," Ramkarran declared.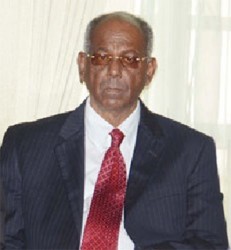 He said that Jagdeo's mansion by the sea at Pradoville 2 cannot be worth anything less than US$5 million, having regard to the value of US$600,000 which he obtained for his far more modest house in Pradoville 1 several years ago, the rise in property values since then, and the going price for a more modest house at Pradoville 2. Media reports suggest that his pension and benefits amount to G$3 million a month, which he has not denied, and in his recent statements he indicated that he earns money overseas. By any standards Jagdeo is a very wealthy man. He became wealthy, by saving he insists, while serving as President, Ramkarran noted. Jagdeo on Saturday said that his pension would be $1.5 million per month. However, it is not clear if he factored in the multiple other benefits he would be receiving.
Ramkarran had noted that because of the PPP's philosophy and history, it was, until now, virtually impossible for the wealthy to enter into its leadership.
"The tightly knit leadership of the PPP, through its General Secretary, now officially embraces and defends the wealthy and Dr Jagdeo's continuing dominance of the PPP confirms that its leadership is now open to the wealthy. Just as the Gospel according to St Mark is not now an obstacle to the wealthy seeking entry into the Kingdom of God, so the character and history of the PPP is no obstacle to the wealthy seeking entry into, or remaining, in the leadership of the PPP, after the acquisition of wealth while serving therein," Ramkarran observed.
"This is all in keeping with the PPP's transformation from a party of the disadvantaged, exemplified when its government threatened to de-recognize (sugar union) GAWU, to a party of crony capitalism," he declared.
Around the Web