A Guyanese mother and her son are now facing jail in the United States after admitting that they hired a young teen to burn their property in order to cash in on an insurance policy.
Sardawatie Beedasee, 42, and her son, Romal Ramgadoo, 22, pleaded guilty last Wednesday in a Schenectady County Court, where they had already testified and were being cross-examined by the prosecutor, a timesunion.com report said.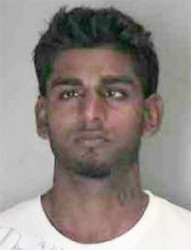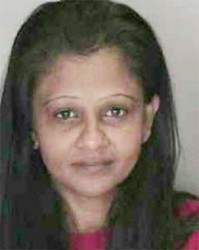 Beedasee, who admitted to third-degree attempted arson, is facing two to six years, while Ramgadoo, who pleaded guilty to third-degree arson, is expected to receive a sentence of two and a half years to seven years.
According to the report, the prosecution argued that Beedasee and Ramgadoo hired a 14-year-old to set fire to the unoccupied home at 66-68 Linden Street last May. The teen, who took the stand, was captured by surveillance cameras fleeing the scene. Sentencing is scheduled for May 14.
The mother and son are expected to be deported to Guyana upon completion of their sentence since they are not citizens of the United States.
Around the Web