A Cummings Lodge man was shot dead early yesterday morning near the old Busta Factory in Festival City, North Ruimveldt.
Quincy Bowman, 31, of Cummings Lodge, Greater Georgetown, was shot in his head around 5 am yesterday on a bridge in Festival City.
His body was discovered by a woman who was crossing the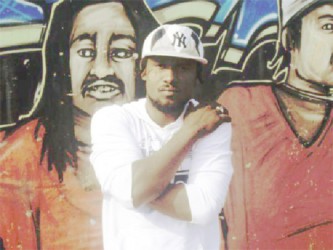 bridge that joins Festival City and Guyhoc Park.
Bowman was clad in ¾ white pants and a burgundy hooded top.
One resident said it was around 5 am when she was awakened from her sleep by gunshots.
"I heard two gunshots and then a man holler out," the resident said, adding that she did not venture out of her house to see what had happened because it was a norm to hear gunshots in the neighbourhood.
She said 30 minutes later she heard a woman hollering on the road that someone had been shot on the bridge. "When we came out we saw the man on the bridge and he was dead," she said.
Bowman's brother Andrew said he left his younger brother home on Sunday night and when he returned he was gone. "I'm still trying to figure out who did this to him," he said.
He stated that early yesterday morning he received a call from his girlfriend that police had found his brother on a bridge dead in Festival City. "The last time I saw my brother was after 10 that night…I can't understand how this happen. My brother was a humble person.
He is not a problem person," he stated, adding that he was still trying to understand what his brother was doing in that area.
Bowman's body was taken to the Georgetown Public Hospital Corporation mortuary.
Police, in a statement, said their investigations were ongoing.
Around the Web