A Beterverwagting house was yesterday saved from being engulfed in flames after residents quickly extinguished the fire.
"Fire in a house! fire in a house!" one neighbour related the words of a man, who ran through the street to galvanise support.
Bernadette Hinds, has been living in the home for the past 35 years. And she left her home for just about five minutes when she saw a great commotion in the neighbourhood. The woman said she dashed back home after seeing the smoke. She said it was a neighbour who had a water tank and a hose that came to her rescue, along with all of the neighbours who came out with their buckets.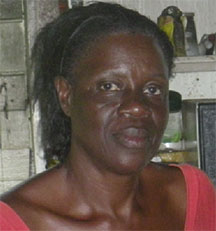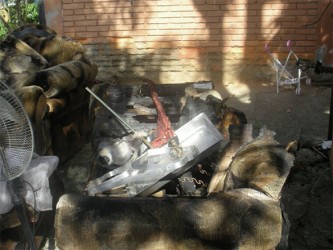 Hinds said after the fire service came 45 minutes later, all they had to do was hose down the house.
"Right now, I thank God for life," Hinds said with relief. "At least I got a roof over ma head."
When asked what might have caused the fire, Hinds said it was electrical. She said most of the damage was done to the electrical wiring in her house, and the fire started to catch on the upstairs floorboard.
Stabroek News observed that the wires were heavily damaged and the upstairs floorboards were scorched. A lot of furniture and household appliances were also damaged. The woman lives with her son, and she said more than likely they will move in with a neighbour until she can get things going again.
Around the Web