Salim Bacchus, who is accused of murdering policeman, Jirbahan Dianand is currently on trial in the High Court in Berbice before Justice Franklyn Holder and a jury.
When the indictment was read yesterday Bacchus pleaded not guilty.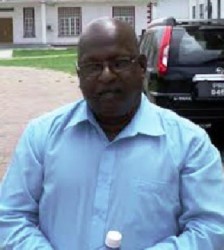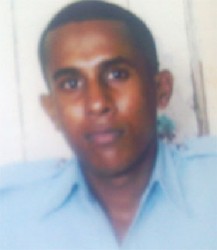 Moments before the trial began, state prosecutor Natasha Backer asked the trial judge for an adjournment in the case. She stated that she needs time to get acquainted with the facts of the case. She also explained that she was performing duties in Demerara and only came up to Berbice yesterday.
The state is expected to call thirteen witnesses.
Bacchus is being defended by attorney at law Mark Waldron.
On September 14, 2012, Dianand was discovered dead in his car, which was parked on a lonely road two miles from Moleson Creek. He had been shot twice. He sustained one wound to his forehead and the other below his left ear.
Around the Web