A minibus driver accused of striking down a 4-year-old boy with his vehicle resulting in the boy's death on Saturday, was remanded to prison when he appeared at the Georgetown Magistrates' Court yesterday.
Paul John, 34, a minibus driver, of Lot 971 North Sophia, was not required to plead to the indictable charge of causing death by dangerous driving when he appeared before Magistrate Fabayo Azore.
It is alleged that on April 4 at Water Street, Georgetown, John drove motor vehicle BPP 1702 in a dangerous manner, thereby causing the death of Jayden Charles.
According to Prosecutor Stephen Telford, the accused, on the day of the accident at about 12:15 hours, was driving minibus BPP 1702 north along Water Street. While he was in the vicinity of Giftland OfficeMax, he stopped to put off a passenger. Telford told the court that Charles was attempting to cross the road when the defendant drove off and hit him. John subsequently drove away and was forced to stop by passengers in the bus. The child was picked up, and taken to the Georgetown Public Hospital in the said vehicle but died on arrival at the medical institution.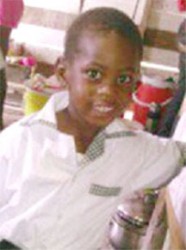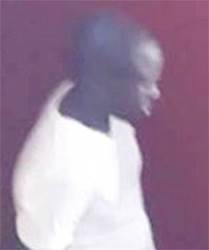 Telford further told the court that based on how the defendant reacted after the incident, it is likely that he will not return to the court if granted bail.
John's attorney, however, stated that the information he received, differs from that of the prosecution. He declined to get into details since he said it was not the right time. The attorney, in a bail application, urged the court to taken into consideration that the offence is a bailable one and said that John is not a flight risk. The court was told that John is a father of two with another on the way.
Stabroek News had previously reported that Charles, a Starters Nursery School student, was hit as he was about to cross the road close to his home on Water Street. He was struck by a route 45 minibus which was allegedly speeding at the time.
The matter was adjourned to April 13.
Around the Web