Despite years of promised reforms, problems plaguing the rice industry remain the same, says Essequibo rice farmer Bhim Sain, whose family has been planting for over three generations.
"I work the land myself and I see the situation," Sain, 69, told Stabroek News last weekend.
"Crop done, you reap and GRDB [the Guyana Rice Development Board] say millers got the 42 day to pay. For some, the 42 days does come and does gone. Next crop, same thing," he explained.
"In the 1980s, the Rice Producers' Association use to advise the government to do some aerial spraying. Today, they are in government and I want to remind them about that same aerial spraying," he also pointed out. "I see what bug doing to the crops," he later added.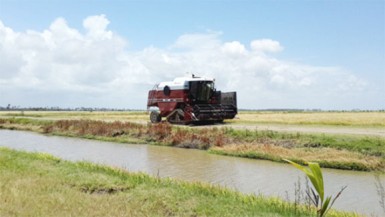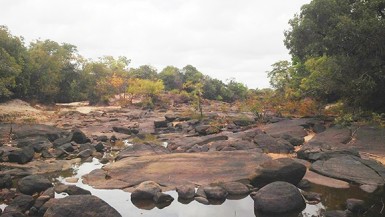 According to Sain, many fear retribution once they speak up about issues and after years of being promised reforms, many farmers "just suh."
"You can have over 4,000 rice farmers and three fourths voting PPP. Why? Because they don't want to face retaliation," Sain stated, while noting that those who protested in February over late payments from millers fear that they will be victimised.
"Rice farmers only living on hope," Nazir Mohamed, 64, told Stabroek News. He said remittances have added to widespread apathy. "Remittances from abroad help to withstand the economic slump," he explained.
Because of the decline of interventions in the industry, Mohamed said he encouraged his own children to seek other career opportunities.
He said the paddy bug continues to decimate the crop.
Farmers who spoke with Stabroek News reported that damage was as bad as 40% and noted that sample-grade produce represented a majority of the crop.
Farmers also said while on the one hand they were being encouraged to grow more rice, the GRDB and the millers were not meeting their responsibilities to protect the crop and secure markets.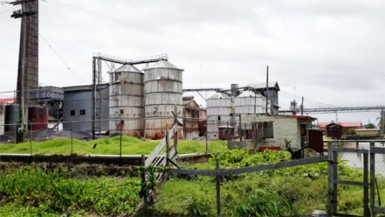 Azhar Alli said the bug infestation in some areas was so bad that farmers who rent land would not make a profit.
He also called out the GRDB for not having staff present at the mills when the paddy is graded. "It is done in private, so once they take your paddy and grade it, when you get it back you don't know if it's you own," he said.
Alli said certain millers are more trusted than others but with the last few crops being so high, the need to load off paddy takes precedence.
He said he wants a greater GRDB presence and more inclusion of farmers in the decision-making process.
Alli also said he really wanted to see a rice association that wasn't corrupted and one that ensured that everyone got their share. "They have staff, but I don't know that they do," he said in relation to the GRDB.
A farmer told Stabroek News that the GRDB staff was not trained or was very new to the sector and as a result did not really know what to look for.
"They weigh with the damage, rob you on the damage paddy and then want to pay you next to nothing," Emron Mohamed said.
He added that he was getting tired of the constant promises to amend the Factories Act and to place real penalties on millers who fail to comply. "I in 66 years and for 46 I plant rice. I'm in that backdam from six to six. This is what we know. We can't just leave the fields. This is what we know," he further told Stabroek News.
Mohamed said many farmers no longer farm as their primary means of income but there is potential in the industry without the current level of corruption. "We all want our fair share," he said.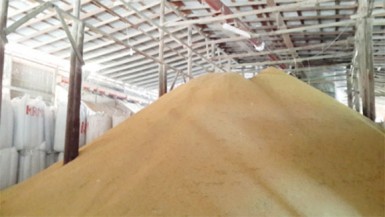 Ganesh Persaud said for his 55-acre cultivation, labour costs for the crop were well over $2M. As a result, two years ago he made the decision to rent his land and move on.
He said there was need for real reform of the sector and while the government continues to promise changes, they weren't happening to the benefit of farmers. He said millers earn the largest amount and there are few checks and balances but the GRDB and the farmers association and because of this mentality farmers remain scared about speaking up.
Sherlock Amsterdam confessed that he only grew two acres because the land was inherited and he had other means of employment. He said that the destruction by paddy bug meant guaranteed sample grade paddy which could fetch as low as $500 dollars.
"If you get sample grade, you've made nothing, not a profit, if you are renting that land," he explained, while noting that when rice prices were above the world market, people would rent land from $30,000 to $40,000. Since the decline in prices, however, rental prices have not declined.
Around the Web