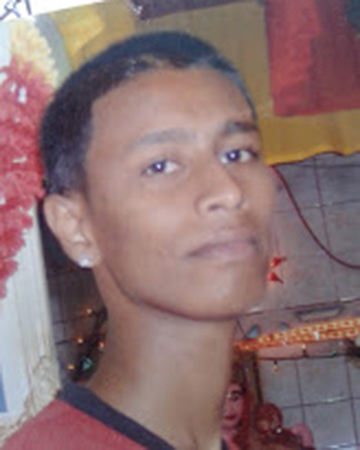 An accident at Alness Village on the Corentyne on Sunday has cut short the life of two Corentyne taxi drivers, while two other injured persons were listed as critical at the George-town Public Hospital (GPH) yesterday.
The incident reportedly occurred between 22:00 and 22:20 hrs following a collision with a donkey.
Dead are Abdool Ramaiah, 24, known as 'Akbar' of Lot 126 Miss Phoebe, Port Mourant, Corentyne, Berbice and Daveanand Seosankar alias 'Vicky,' 26, of Lot 19 Ankerville, Corentyne Berbice.
Injured were Taresh Nandalall called 'Ajai,' 26, of Ulverston Village Corentyne and Anand Ramkissoon, 37, of Tain, Corentyne.
According to a police statement, Ramaiah "was allegedly driving a motor car at a fast rate along Alness Public Road, Corentyne, Berbice, when he lost control of the vehicle and collided with a donkey and a parked motor lorry."
As a result of the crash Ramaiah and the three other occupants of the vehicle sustained injuries and were taken to Port Mourant Hospital where Ramaiah was pronounced dead on arrival, the statement added.
Meanwhile, Seosankar, the son of a well-known scrap iron dealer in Berbice, was admitted to the GPH in a critical condition and succumbed yesterday afternoon. Stabroek News understands Seosankar had been admitted to the Intensive Care Unit (ICU) and placed on a life support machine.
When Stabroek News visited the hospital yesterday Ramkissoon was undergoing surgery for his injuries.
Stabroek News understands that residents heard a thunderous impact and ran out and aided the victims. They reportedly used a sledge hammer and an axe to remove the passengers from the car. One eyewitness who was passing at the time to go to work said he saw the commotion and noticed a donkey crippled in the corner of the road with bloodstains splattered across the road.
At the home of Ramaiah yesterday, preparations were being made for a wake. Many friends and relatives also converged to offer their condolences.
The grieving mother, Rasheeda Rahaman related that her family received the dreadful message through a phone call from a former neighbour who lives in Alness. The mother lamented that after they received the news, her husband along with other relatives and friends dashed to the scene where they found Ramaiah still in the car HC 5067. She explained that other injured victims had already been taken to the Port Mourant Hospital where they received medical attention and transferred to the New Amsterdam Hospital for additional medical attention before being transferred to the GPH.
Rahaman told the media operatives that she gathered from her husband that her son might have died on the spot. He was pronounced dead on arrival at the Port Mourant Hospital.
According to the mother, she had been in constant contact with her son between 7 pm and 9.30 pm and he kept telling her he would be home shortly. He had left home since 8 am on Sunday for work. She admitted with tears streaming down her eyes that to her understanding her son and his friends were consuming alcoholic beverages at Mike's bar in Alness.
The woman described her son as a popular person who had been known to people throughout the length and breadth of Guyana. She said he had been a member of the Miss Phoebe Kali Temple and was well "known for his drumming skills and would be at different events across the country." She also described her son as a willing and helpful individual.
Over at the Seosankar residence, Verma Veerasammy said her son left home on Sunday around 2 pm and she didn't see him again until she was at the hospital. "I couldn't manage to watch him his face was swollen and covered with blood so they moved me away from him," she recalled.
The accident has sent shockwaves across the East Berbice area as the deceased were well known.
Seosankar leaves to mourn his parents and two siblings, while Ramaiah is survived by his parents and six siblings.
Around the Web