Nikita Semple, the granddaughter of Colleen Forrester who was murdered and dumped in a septic tank in 2007, yesterday testified to hearing a scream while going down the backstairs of the William Street house and finding herself locked out, when she tried to get back in.
Semple, who was 12 years old in 2007, said that the last time she saw her grandmother alive was in the company of Anthony De Paul Hope called 'Papa' and Ralph Tyndall called 'Nick'.
Hope, Tyndall and Kevin O'Neil are jointly charged with Forrester's murder. The woman was killed between December 27, 2007 and January 6, 2008 at Lot 55 William Street, Campbellville.
Semple testified that on December 27 Forrester had taken her to the Main Street Lime where they spent three hours before leaving to go and see Forrester's sister at the King's Plaza Hotel on Main Street.
Afterward, she said, they went to 55 William Street, where Forrester was the caretaker of the property, to collect her sister and stay the night.
She said her grandmother told her something and she went up the back step, opened the door and went into one of the bedrooms. There, she said, she saw Tyndall on the bed, appearing to be asleep. "He woke up and asked me who and me come and I told him that it was me and my grandmother," Semple recounted to the jurors.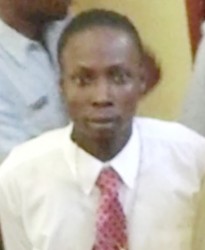 She said he told her not to tell Forrester that he was in the house and so she went downstairs again. It was then, she said, that she saw De Hope— her great cousin— and O'Neil walking from Sheriff Street into William Street. She said her grandmother asked "Papa" for the keys and he went upstairs and came down with the keys.
She recalled that they all went into the house. After that she said she went into the washroom and saw Papa hiding a mattress.
Then, she said her grandmother sent her downstairs to fetch water with O'Neil, but while she was going down the stairs she heard a scream. "I went to the back door and turn the lock but the door was closed. I then went back downstairs to the front door and turned the lock but it was closed too," she said, adding that O'Neil then told her that everyone might be cleaning and not want them upstairs.
A few minutes later, she said, "Papa" called out for her and told her to go and buy 2 pounds of sugar and a packet of cigarettes. She said O'Neil accompanied her to the shop, but it was closed, along with all the other shops in the area so they eventually returned to the house empty-handed.
"I went back up to the back door and Papa said to wait," she recalled, stating that she began to yell for her grandmother but did not get any response. "I ran to the verandah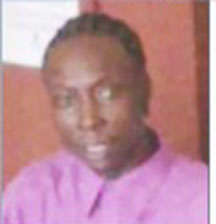 calling for my grandmother and I didn't get any response. Papa told me that she left with a friend to go Trinidad," Semple said.
At that time, she said, he was wiping the floor in front of the wardrobe with a cloth. She said the front of the wardrobe was turned to the wall. She noticed that water had spilled on the floor and there was fresh blood running down "Papa's" legs. "Papa" saw her looking and told her that it was her grandmother who had spilled the water. She said he also told her that he had injured his leg. However, she said, she saw fresh blood smudged on a mattress and on her bath towel.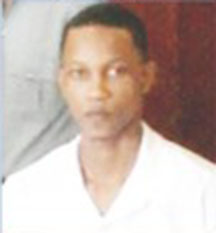 Semple said "Nick" also had fresh blood running down from both of his knees. She said he too stated that he had injured his leg.
She said she then called someone on the phone in the living room and based on that conversation she picked up a mattress and went to a neighbour's to sleep because there were only men in the house.
The next morning, she said, she went back to the house and saw "Nick" dancing on the verandah while "Papa" and O'Neil were cleaning the floor with soap water. She said she called her mother and "Papa" spoke to her and told her that Forrester had left for Trinidad and would call him and give him her number, which he would pass on to her.
On January 6, Semple said, she went with her father, Lennox Semple and her uncle to the Kitty Police Station and the Alberttown Police Station to file a missing person's report. She said she gave a statement to the police in the presence of her father.
Earlier in the trial, crime scene detective Kevin Herbert had testified to discovering Forrester's body in the septic tank while investigating the Lot 55 William Street residence. Earlier, while searching the premises he had seen dried blood in a bedroom and on the inside staircase.
Former crime scene detective Erwin Trotman had testified that Hope led him to what was believed to be the murder weapon—a piece of wood, measuring approximately19 cm, which was retrieved some 15 metres southeast of the septic tank.
On May 13, a jury was empanelled before Justice Roxane George to try the three men. The trial continues today with Semple being cross-examined.
Around the Web