A jury has been empanelled and the indictment read to two men charged with the murder of fisherman Rajmohan Phaskanran called 'Vishnu.'
Marlon Fordyce and Troy Stewart of Corriverton, Corentyne Berbice both pleaded not guilty to the offence.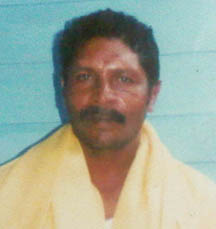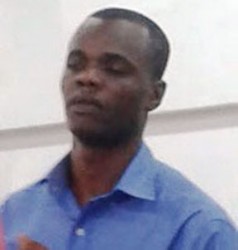 The accused are being represented by attorneys Tonya Clementson and Kim Kyte-John, while state prosecutor Natasha Backer will present the state's case. Three law enforcement officers and three civilians are expected to testify in the trial presided over by Justice Franklyn Holder.
Reports are that on December 18, 2012 Phaskanran, 47, was brutally chopped in the wee hours and succumbed on December 26 in the Intensive Care Unit at the Georgetown Public Hospital (GPH).
It was reported that Phaskanran had gone to the Crimson Light Bar for a few drinks and was robbed. He went home, but returned to the bar and asked for his wallet which had his identification cards and other important documents. An argument ensued and he left the bar.
He was back at his home when a woman and two men approached.
His son Satesh had told this newspaper that he was talking to his father having returned from work at 3 am.
He said the men jumped over the fence and two of them rushed to his father who tried to enter the house, but the door was locked. Satesh said he watched from the veranda as the two men beat his father with a piece of wood and a cutlass. He said he started to shout for the neighbours and the men turned on him. He fled and was cornered in an alley.
By this time his father had regained consciousness and gone to his rescue, but the men turned on him and chopped him.
The man bled profusely and was rushed to the Skeldon Public Hospital, and later transferred to the New Amsterdam Hospital and GPH where he succumbed to his injuries.
The trial is continuing.
Around the Web