Charles Anthony Wool-ford's fate will rest in the hands of 12 jurors tomorrow as his second re-trial for the murder of his wife in 2009 comes to an end.
Woolford is on trial for the third time for the murder of his beautician wife Latoya Conway-Woolford at their home at Humming Bird Street, Festival City, North Ruimveldt on February 8, 2009. He is facing a panel of 12 jurors before Justice Brassington Reynolds.
Defence Attorney Peter Hugh yesterday closed his case in the trial. "This accused Charles Anthony Woolford as he sits here is innocent," he said, arguing that what is left to be decided in the trial was who inflicted the injury that killed Latoya-Conway- Woolford. "Was it Charles or Andy?"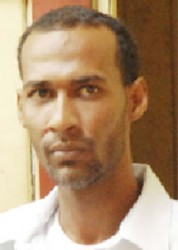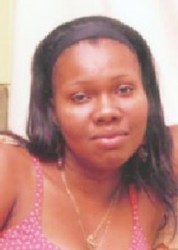 The individual "Andy" was first mentioned by Woolford when he chose to give an unsworn testimony to the jury. Woolford had stated that when he returned home on February 7, 2009 he found his wife with another man. He stated that he had pushed Latoya aside when he heard the man say "I fed up hearing you name."
He stated that man lashed him behind his head, pulled out a knife and a fight started between them. He recalled Latoya intervening and being stabbed. Woolford, however, did not indicate who stabbed her. He stated that the man called Andy ran out of the house when Latoya hollered that she was stabbed.
Hugh asked the jury to decide who is the person who really killed Latoya? He said all of the state witnesses had denied the existence of Andy but the defence had produced one witness who knew that Andy would visit Latoya.
"This case is a case of two stories; two versions of how one injury was inflicted," he said, advising them to take the prosecution's evidence with a grain of salt.
State Attorney Michael Shahoud argued that one witness had testified of hearing Woolford's children screaming and seeing Latoya running out of the house, holding her stomach and saying: "Tony bore me!"
He stated that Latoya's daughter, who was 11 years-old at that time, also testified that she saw her step-father, Charles Woolford, spin her mother around and stab her in the belly.
"The defence is asking you to believe their story of Andy the friendly ghost…and that this accused was the caring husband and Latoya was the errant wife," he argued, adding that the defence's "fairytale" could not get past a 5-year-old child.
"It's amazing that from 2009 to now this is the best he could come up with… that he came home and saw Andy with his wife and they scuffled and she got bore.
But listen! He said he heard his wife say, 'I get bore' but he didn't say who bore her".
Shahoud asked the jury not to be misled by the defence. "Don't let them blindside you."
He stated that to prove beyond a reasonable doubt that the accused was guilty does not mean that they have to be absolutely sure. "A reasonable doubt is not a 100% absolutely sure but it's sure to the point that you are satisfied," he said.
In March 2014, a jury had failed to arrive at a unanimous verdict on his guilt in his first retrial, which led to Justice Navindra Singh ordering a second one.
In 2013, Justice James Bovell-Drakes had ordered a retrial after a jury had also failed to agree on a verdict.
Woolford is alleged to have stabbed Conway-Woolford during an argument.
Around the Web