The National Communi-cations Network (NCN) Station Coordinator for Berbice has been relieved of his position after an evaluation of his performance found it to be unsatisfactory, his superiors said, but Faizal Jafarally has dubbed the action a "political witch hunt."
Chief Executive Officer (CEO) of NCN Molly Rampersaud-Hassan said yesterday that Jafarally's service after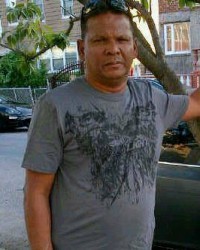 his performance while on probation proved to be "unsatisfactory."
His evaluation started last year, the CEO said, pointing out that the duration of his probation was extended on numerous occasions, up to this year.
Although Jafarally would have served for many years with the state-owned media company, most of this was on a contractual basis, Rampersaud-Hassan added.
When contacted by Stabroek News, Jafarally said he was very upset at being relieved of his duties after years of dedication with an unblemished record.
He said that on his first evaluation, he scored four points out of five and was ordered to undergo another evaluation.
Some of the questions he was required to answer included whether he has a good relationship with the staff of NCN, but he said he did not know half of the persons employed there, except for those at Berbice.
Another question asked whether he submitted timely reports.
Jafarally said that although late reports may have been submitted, it was not his fault, since the completed reports depended on a number of factors which would not have been possible to complete in a short time frame.
He said that his immediate superior had advised him to write things in his second evaluation that would please those higher up.
He said he had expected the manager, who he named, to operate in a professional manner, but that was not the case.
Further, the former station coordinator related that during his tenure, no misdemeanour was ever brought to his attention by any of his previous or current superiors except that his performance was unsatisfactory,
"I done nothing wrong. I admit that I was an active member of the PPP and I was a member of parliament, but my job was a professional one," Jafarally said.
"The industrial practice is to first inform an employee vocally, then in writing before taking any drastic action to fire someone," Jafarally said. "It is nothing but a political witch hunt," he added.
Around the Web