Former President Bharrat Jagdeo was a no show for his court case at the Whim Magistrate's Court this morning and one of his attorney Murseline Bacchus told the court that he was ill and asked for an adjournment.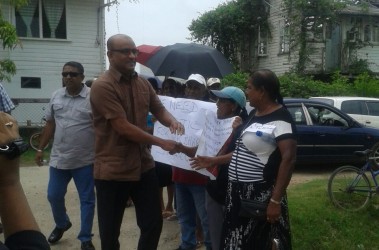 The attorney in his submissions said too that last week he had delivered a letter to Magistrate Charlyn Artiga indicating that Jagdeo would be unable to attend court and an explanation was given in the document.
The case has since been adjourned to July 13 for 10 am
Jadgeo last month made his first court appearance on a charge of making racially divisive statements in contravention of section 139D of The Representation of the People Act, Cap 1:02. The private criminal action was brought against him by chartered accountant Christopher Ram. Ram was present at court today. The controversial statements by Jagdeo had been made at a remembrance ceremony for the late president Cheddi Jagan at Babu John, Port Mourant on March 8.
Around the Web