A fisherman from Corriverton appeared at the Whim Magistrate's court on Monday, charged with two counts of robbery under arms carried out at sea and was remanded to prison.
Ameer Mohammed, a father of two appeared before Magistrate Charlyn Artiga to answer to the two charges. He was not required to plead to the indictable offences. The incidents reportedly occurred in the vicinity of Whim and No.66 Village, Corentyne.
According to the first charge, Mohammed, while being in the company of others and armed with a gun on May 29th, robbed Riki Sooklall of two 48 Yamaha outboard engines, one boat, a 2500 pounds seine, a compass, six drums of gasoline, a cellular phone, fish and fish glue, all worth $8,773,800, the property of Shivanand.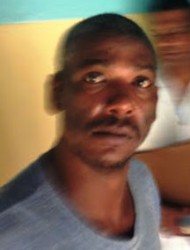 Mohammed is also accused of, whilst being armed with a gun and in the company of others, on May 30th, robbing Dhanraj Mangal of 2500 pounds of fish, 70 pounds of fish glue, four cylinders of gas, a compass and a GPS navigation system, groceries and a DVD player, all valued $2,605,000, the property of Navindra Mahadeo.
Bail was refused and Mohammed will return to the Whim Magistrate's Court on July 3th for report.
The case is being prosecuted by police sergeant Althea Solomon.
Around the Web