Kevin O'Neil walked out of the High Court a free man yesterday after he was acquitted of the 2007 murder of Colleen Forrester, whose body was found stuffed in a septic tank at a William Street, Campbellville property where she was the caretaker.
O'Neil along with Anthony De Paul Hope also known as 'Papa' and Ralph Tyndall also known as 'Nick' was on trial for the murder of Forrester, who they allegedly killed between December 27th, 2007 and January 6th, 2008 at Lot 55 William Street, Campbellville.
The man was represented by attorney George Thomas who did not hide his satisfaction when the jury was directed to return a formal verdict of not guilty for the charge of murder.

State attorney Diana Kaulesar indicated the prosecution's intent to appeal the ruling. Additionally, she made an application to have O'Neil placed on bail pending an appeal hearing.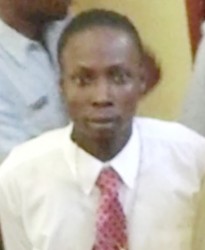 However, Thomas said that his client is a poor man who would not be able to afford any form of bail. He also sought to remind the court that his client had been locked up for the past five years.
O'Neil was subsequently released on his own recognizance as the presiding Judge Roxane George-Wiltshire overruled the application made by the prosecution.
In his caution statement, O'Neil had denied clubbing Forrester to death. However, he admitted that he helped Tyndall and Hope to dump the woman's body in a septic tank at the house in William Street.
Tyndall and Hope are yet to know their fate. They were called upon to lead their defence before members of the jury and in doing so, Tyndall opted to stand in the prisoners' dock and give an unsworn statement. With a smile, the man offered a summary of what he said in his caution statement.
He told the court that he was asleep at the William Street house when Forrester's granddaughter, Niketa Semple woke him up. He said that Semple was soon called away by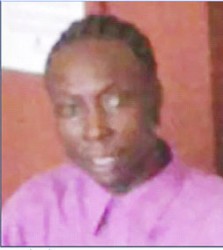 Hope who came into the room and told him to hide under the bed since his aunt [Forrester] was downstairs.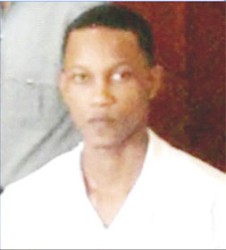 Tyndall added that a few minutes later, Hope returned and took him out from under the bed and moved him to the wardrobe to hide. It was while he was hiding in the wardrobe that Tyndall claimed to have heard sounds coming from another room in the house.
He stated that when he ventured outside of the room in which he was hiding, he saw Hope standing over Forrester with a short stick in his hand. The man related that upon seeing that, he made his way downstairs immediately, since he was "lil scared when I saw Hope on top of this lady." Additionally, Tyndall told the court that when he got downstairs he related to O'Neil what he had seen upstairs, before hastily leaving the premises. "I don't know what transpired afterwards," Tyndall said.
When granted his turn, Hope initially opted to follow Tyndall's lead and give an unsworn statement from the prisoners' dock. However, after a brief consultation with his lawyer Melville Duke, the number two accused indicated his desire to give a sworn testimony from the witness box.
In response to questions posed by Duke, Hope told the court that he had been staying at the William Street residence after he came back from overseas since his grandmother had told him that her house was full and did not have space for him. Hope had also told the court that he shared a good relationship with his aunt [Forrester].
The trial continues today as a witness called by the defence is expected to testify.
Around the Web