New York-based Guyanese Ed Ahmad yesterday testified in a Brooklyn Federal Court against NY state senator John Sampson and stated how he loaned money in return for political favours.
Ahmad, a convicted mortgage fraudster who is awaiting sentencing has been described as the star witness in the case.
Sampson is before the court in a nine-count indictment with trying to cover up his alleged embezzlement of funds related to outside legal work.
"He stole hundreds of thousands of dollars and when he thought he was going to get caught, he lied and tried to obstruct justice to get away with his crimes," Assistant U.S. Attorney Marisa Seifan said in her opening statement in Brooklyn Federal Court, according to the New York Daily News. Ahmad, testified yesterday that that he loaned Sampson US$188,500 to partially cover the theft of funds, and was repaid with political favours.
"The Lamborghini-driving Ahmad — a former cop in Guyana and real estate businessman who has pleaded guilty to mortgage fraud — forged a bromance with Sampson with an eye on the influential Democrat helping him in his own businesses", the report said.
It added "Sampson glommed free trips to Antigua and Guyana with Ahmad where they attended cricket matches, and Ahmad always picked up the tab when they dined at fancy restaurants, he testified".
Ahmad also testified that he donated tens of thousands of dollars to Sampson's failed run for Brooklyn district attorney and his re-election campaigns.
"I thought if I didn't give him the loan it could potentially strain our relationship and prevent him from helping me in the future," Ahmad said on the stand.
The Daily News report said that after Ahmad was busted by the feds in 2011, he agreed to make secret recordings of Sampson instructing him to keep the loan a secret, Seifan said.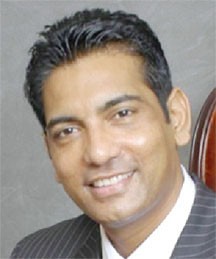 Sampson is also charged with allegedly lying to FBI agents and trying to gain confidential information about the federal probe from a childhood friend, Sam Noel, who was a paralegal in the Brooklyn U.S. Attorney's office. Noel was detained and will testify against Sampson.
The report said that defence lawyer Nick Akerman vigorously pushed back at the government, conceding that Sampson committed some "ethical lapses" but no federal crimes.
He argued that his client was entrapped by Ahmad at the government's direction and "many reasonable doubts lurk in the evidence."
Akerman also prepared the jurors for an inflammatory statement they may hear from Ahmad about a suggestion to get rid of snitches.
The lawyer emphatically noted that Sampson laughed and replied, "'We ain't killing nobody! What are you talking about?'"
Sampson faces up to 20 years in prison if he is convicted.
Ahmed's ties to former President Bharrat Jagdeo has heightened local interest in his travails in New York. At one point a container from Ahmad was parked on the grounds of State House while Jagdeo was President.
Around the Web