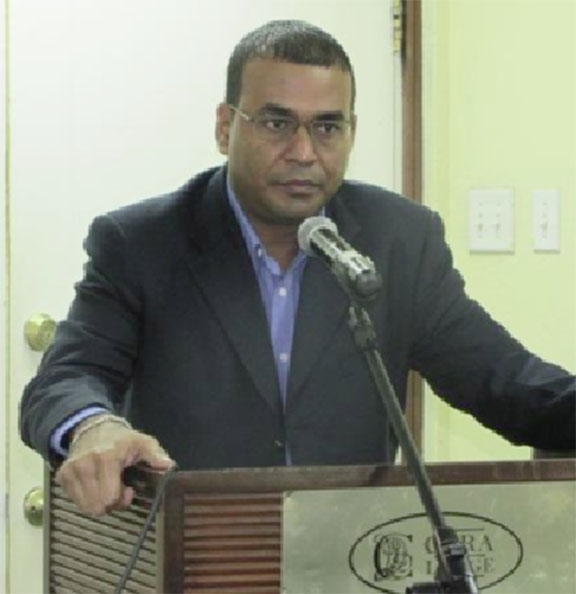 PPP General Secretary Clement Rohee yesterday refused to say whether former government minister Robert Persaud had resigned from the party.
Asked about Persaud's status in the party at a news conference yesterday, Rohee directed the reporter to ask an iNews representative who was present or go to Persaud himself. Persaud is reported to have a stake in iNews.
"Mr Robert Persaud wrote a letter to the PPP; the contents of that letter has been discussed internally, the contents of that letter had been responded to and that is where the matter is at this point in time.
Any further inquiry into the matter, we respectfully suggest that it be directed to Mr Robert Persaud," Rohee said, when further pressed on the issue.
Persaud, a senior party member who previously held ministerial portfolios in the Bharrat Jagdeo and Donald Ramotar administrations, was noticeably absent during the PPP/C's unsuccessful elections campaign and after its loss he did not join his former comrades in protesting the results.
Sources have told Stabroek News that Persaud may have sold iRadio, which currently has two radio frequencies − 90.1 and 91.5 − in operation to a Trinidadian company with a branch here. iRadio belongs to Telecor & Cultural Broadcasting Inc, one of the companies controversially allocated radio frequencies prior to the departure of Jagdeo from office in November 2011.
Stabroek News was told that a close female relative of Persaud is listed on documents as the owner of both iNews and iRadio.
Reports are that this person resides abroad but that both entities are said to be managed by Persaud.
Several questions sent to Persaud about his status in the PPP and on the sale of iRadio have not been answered.
Around the Web