Government is yet to decide on the way forward with the Amaila Falls Hydropower Project (AFHP) but Minister of State Joseph Harmon today said that the project continues to be under review and that a definitive statement would be made at a later stage.
Harmon was asked about the status of the project by Stabroek News during his weekly post-cabinet press briefing and he said that apart from the economic feasibility study done by the Inter-American Development Bank (IDB) there are other issues that have to be addressed.
"…Government was advised that there are some other peripheral matters which the previous government had entered into with certain companies which need to be addressed," the minister said.
"There are some other issues… connected to the project that have nothing to do with the economic viability report," he continued.
At an earlier press conference, Harmon had said that the decision to continue or not hinged on the report of the study that was expected to be presented to government by the bank. However, up to today he said that the report had not yet been received.
The IDB is holding US$80 million from Norway in its accounts as Guyana's equity in the project and Guyana was also seeking a loan from the bank for the AFHP.
In an interview with this newspaper President David Granger had indicated that his administration was unlikely to proceed with the project though it is still interested in hydropower. He had said that they wanted to gather more information before making a final decision.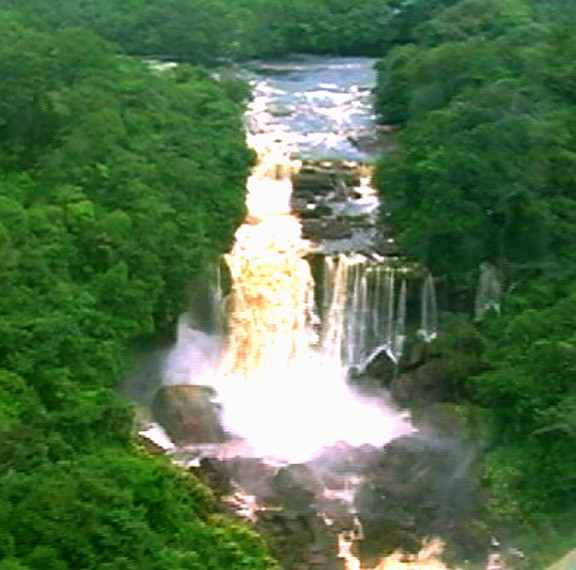 Harmon at a previous press conference revealed that Cabinet had examined the project and a report on it was presented by Minister of Public Infrastructure David Patterson. Both the AFC and APNU had expressed concerns about the economic viability of the project in the last Parliament, and, according to Harmon, while the combined opposition had given their limited support to the expansion of the area to be flooded and the raising of the debt ceiling, they had also stated that they would have awaited the result of the IDB's economic feasibility study.
When in opposition, both APNU and the AFC had criticized the Bharrat Jagdeo and Donald Ramotar administrations for the lack of transparency surrounding the AFHP. The AFHP was the flagship project of the Low Carbon Development Strategy and was supported by Norway but has struggled to get off the ground even as it was enveloped in several controversies. Norway last year transferred US$80 million earned by Guyana for limiting deforestation, to the IDB as Guyana's equity in the project.
Since the project was first announced, costs of the 165-megawatt hydro venture have escalated from the original US$450 million to US$858.2 million up to 2013. The costs for the access road had ballooned from US$15 million when the contract was signed in 2010 to US$43.5 million last year.