Four Guyanese students will be completing high school on scholarships across the world, having been selected under the United World Colleges (UWC) Guyana first cycle.
According to a press release, UWC comprises 15 international high schools located on every continent. Its mission is to use education as a force to unite people for peace and a sustainable future.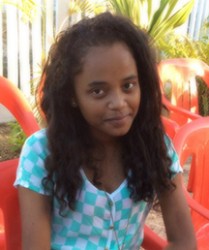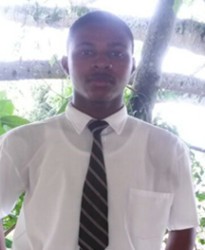 This was the first year that UWC ran a selection cycle here and it received 86 applications from across the country. There was a two-stage competitive interview process.
The main emphasis was not placed on the grades of the students but rather the commitment and vision expressed by the students to use the opportunity to help change society and be good ambassadors for Guyana.
The release noted that students are selected based on their potential and commitment to UWC ideas, international understanding and service.
Families are asked not to contribute more than they can afford since the four students will be beneficiaries of a complete or almost complete scholarship of a total value of US$250,000. The students selected will be going to Singapore, China and the United States, the release said, noting that Nelson Mandela's children attended on scholarship and he was president of the UWC board.
Merissa Devina Peterson, 16, is one of the students benefiting from the scholarship. Her ambition is to become a medical doctor. "I am so thankful to be one of the lucky students chosen to be a part of this great opportunity," she said. "I intend to use it to the best of my ability and come back home and share all the new skills I would have learnt at the UWC USA College.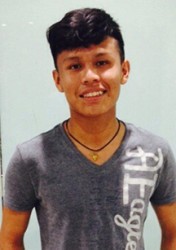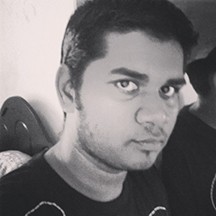 Eighteen-year-old Saif Panday, former student of St Roses High and a budding economist/diplomat will be attending the UWC college of South East Asia. "I am incredibly grateful to be chosen along with three other amazing students for a chance to study through the United World College International Scholarship Programme," he said. "I am equally delighted that I will be attending the United World College of South East Asia. I see this as an opportunity fully dive in, pursue my passions and take a step towards achieving my ultimate goal of being an economist. I intend to make every moment count while on this programme. I also intend to use the skills learnt there to be a meaningful contributor to Guyana's development when I return." Coming from the village of Aishalton, South Rupunini, Region 9, Kyle Joseph is a former student of Queen's College, who is aspiring to be a surgeon.
"Well I'm originally from the interior of Guyana and I came to Georgetown on a scholarship to attend Guyana's premier institution, Queen's College," he said. "I quickly got into activities that had me dancing, performing my dramatic pieces at events or hosting some of these events. I was always away from parents but that didn't hinder me in any way. I performed well at school and over the past years at high school I would say I've grown to become a well-rounded individual.
Because I've been a part of these various activities that exposed me various cultures and people, I was particularly excited about UWC. Their values about making education a force to unite people is truly inspiring.
The whole idea of going to one institution with people of different cultures and learning about their ways all makes it more exhilarating to be a part of Pearson College." He is headed to Canada.
Stephen Anthony Orlando Roberts, 18, aspires to become a health economist, is also excited to be awarded with a scholarship and he expressed optimism of being introduced to the Chinese language.
"I must say thanks to the UWC for considering my application. I am very excited for the opportunity to study in a new environment. I believe it would encourage me to have a more positive attitude towards learning. I expect challenges, such as learning Chinese and adapting to the climate. I will miss my family, especially my grandmother, friends and my home, but I leave with the hopes of returning a better person, with sufficient skills to contribute to the development of my country," he said.
Around the Web