Miner Michael Pollydore, a Tucville man charged with unlawful possession of a firearm and ammunition, was on Friday freed of the charges.
Pollydore, 30, of 605 Tucville, Georgetown was charged in November last year with being in possession of the weapon without being the holder of a firearm licence. He was also charged with being in possession of 48 rounds of ammunition, without being the holder of a firearm licence. Delivering her verdict, Magistrate Judy Latchman, presiding in Georgetown Magistrate's Court 3, said that the case involving the defendant was required to be proven beyond a reasonable doubt.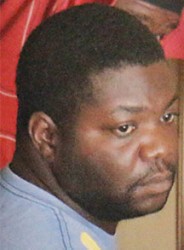 She said that the police's case is that they went to the home of the defendant and requested to conduct a search of the premises. A car bearing licence number PSS 2381 was parked in his yard and police said that he claimed ownership of it, she added.
When the lawmen requested the key for the car, Pollydore went inside the house to bring the keys, but after four to five minutes had elapsed, the police decided to look for him and found him attempting to escape through a back fence of the property.
The police subsequently gave chase and arrested him.
The car was then escorted to a police station and it was discovered by the police that the right rear door of the car was open. A search was then conducted on the car and the gun along with ammunition were found concealed underneath the driver's seat.
However, the magistrate noted that one of the witnesses who testified in court claimed ownership of the car and stated that it was rented to a man who lives in the same village with her.
The magistrate also expressed uncertainty about the prosecution's evidence and said that it was not clear if the defendant indeed was trying to escape from behind the yard through a fence, since there was no credible evidence to prove it.
In addition, there was no evidence to prove who the owner of the firearm was and who had placed the weapon and ammunition under the car seat, the magistrate added.
Also lacking was evidence to prove that Pollydore was in possession of the items and that he had knowledge of the same.
As a result, the case was dismissed. Pollydore, who seemingly could not believe the ruling, hesitated before leaving the courtroom and subsequently ventured outside where he stood frozen for a moment before heading out on the road.
Around the Web