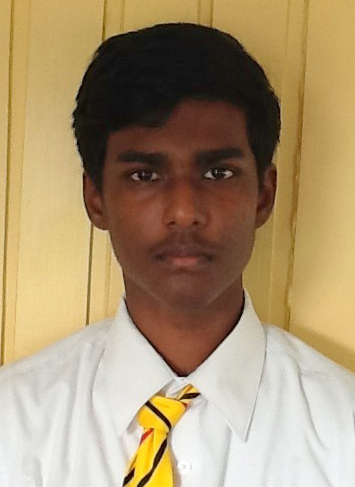 The results of this year's Caribbean Advanced Proficiency Examinations (CAPE) have been released by the Caribbean Examination Council (CXC) and local students who sat the exams are celebrating their achievements.
Chief Education Officer Olato Sam told Stabroek News yesterday that the official results and analysis for CAPE will be released at the same time as those of the Caribbean Secondary Education Certificate (CSEC) examinations.
"The analysis for CAPE results has been completed but we will be holding one press conference to release both that and CSEC results, which are still being analysed," he said.
Meanwhile, Stabroek News was able to speak with some of this year's top performers from Queen's College.
Last year's top CAPE performer, Cecil Cox, once again secured passes in seven units at CAPE. Cox, who sat the Unit 2 exams in Applied Mathematics, Caribbean Studies, Chemistry, Computer Science, Pure Mathematics, Physics and Digital Media, was able to secure Grade One passes in six of those units. He secured a Grade Three pass in Computer Science. With his seven Grade One passes from last year, Cox has now attained passes in 14 units, including 13 Grade One passes and a Grade Three pass.
Cox, who intends to study computer science, is pleased with his results and he was grateful to everyone who played even a small part in his success. He advises students that when it comes to the CAPE exams, the harder you work the better your results.
Philippe Walker wrote a daunting nine units at this year's examinations. In addition to the second units of the subjects he attempted last year, he took on the challenge of writing three of the four CAPE subjects introduced this year (Tourism Studies Unit 1 & 2 and Entrepreneurship Unit 1). Walker was able to attain Grade One passes at five units (with all A profiles), Grade Two passes at two units and Grade Three passes at two units. Together with his passes last year, these grades mean Walker has amassed a whopping 15 passes at CAPE; seven Grade One passes, six Grade Two passes and two Grade Three passes.
The aspiring politician, who hopes to be president one day, believes that these subjects offer him a broad knowledge base from which he can build. His intention is to enter the tourism field, which he feels is severely underdeveloped in Guyana.
He advises other students to keep focused and allow no one to deter them from their goals.
Another consistent top performer is Sasha Woodroffe. Woodroffe sat six units at this year's examination and was able to attain Grade One passes in all six of those units. With her five Grade One passes from last year added to her results this year, Woodroffe has cumulatively gained eleven Grade One passes at CAPE.
She expressed gratitude to God, her parents, sister, teachers and anyone else who at any time offered her assistance or good wishes. She too believes that students should recognise that these results come only from hard work, since "what you work for is what you will get."
Sharmilla Ramlall has had a difficult two months. Her father Ganesh Ramlall, who spent hours making sure that she was able to satisfactorily complete her schoolwork, was killed at their home days after she graduated. Following the loss, Ramlall was happy that her results are a good reflection on his efforts. Ramlall sat six units and attained five Grade One passes and a Grade Two. Combined with her Unit 1 results, they equal nine Grade One passes, four Grade Two passes and a Grade Three. She believes that at least half the credit for the results belong to her father, who was always very involved in helping her to succeed. She wishes to let other students know that CAPE is a big step from CSEC and requires a lot of focus and reading.
Principle of Queen's College Jackie Benn, in an invited comment, told Stabroek News that the performance of the students was expected. "They were some of our top performers last year and so we expected them to do well this year. For now, we anxiously await CXC's announcement about its awards," she said.
Around the Web