Ravindra Paremdass was yesterday sentenced to 57 years in jail after being found guilty of murdering another man after a row over a bicycle.
Justice Navindra Singh handed down the sentence to Paremdass, 24, after a jury found him guilty of murdering Roopram Jagdeo, called "Lil Baby" and "Ribbit," between December 20 and December 21, 2012 at Providence, East Bank Demerara.
When asked whether he wanted to say anything before being sentenced, a visibly shocked Paremdass shook his head.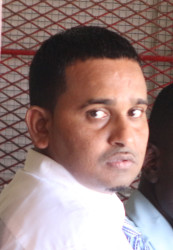 "I don't think he can speak at this time," defence attorney Sonia Parag said. In mitigation, Parag noted that her client had no antecedents and opined that he can still contribute constructively to society, given that he is still "very young."
Justice Singh commenced the sentence at a base of 60 years.
He then deducted three years for the time Paremdass has spent in jail awaiting his trial and ordered that he serve 25 years before being eligible for parole.
When asked whether she had anything to say, state counsel Narissa Leander declined.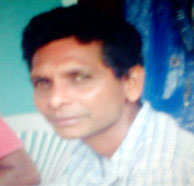 Though composed, the convict repeatedly shook his head in disbelief. The man's father could not, however, contain himself, and wailed loudly when he heard the sentence. Other relatives were also moved to tears.
Justice Singh summed up the case yesterday morning and handed it over to the jurors for deliberation at about 11.30.
After about two hours, they emerged from the jury room seeking further directions from the judge.
They then again emerged at 3.45 pm with a unanimous guilty verdict.
Around the Web