Paul John, the minibus driver who caused the death of four-year-old Jayden Charles, by running him over as he was attempting to cross Water Street, was yesterday sentenced to 58 months in prison.
The sentence was handed down at the George-town Magistrates' Court by Magistrate Judy Latchman, who stated that she had taken into consideration the mitigating factors, the prevalence of the offence, the fact that a life was lost, and that more than a dozen children were killed between the months of April to September.
The defendant's attorney attempted to make an application for bail pending an appeal of the sentence but this was denied by Magistrate Latchman.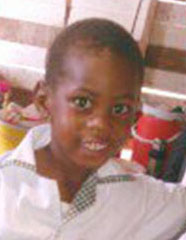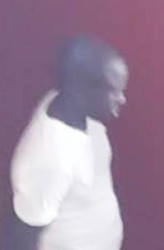 John, 34, of Lot 971 North Sophia, was charged in April with causing the death of Charles by dangerous driving on April 4, at Water Street, George-town. John had not been required to plead to the indictable charge.
During the course of the trial, the prosecution called several witnesses to the stand, including the mother of the deceased, two eyewitnesses and the minibus conductor. It was the testimonies of these witnesses that the magistrate relied on to make her decision in the matter.
The owner and conductor of the minibus, who was the final witness, had testified that on the day of the fatal occurrence, the bus had been proceeding along Water Street toward Giftland Officemax when the bus pulled over to let passengers off.
When the vehicle pulled off from the curb, he said, he heard an impact to the left-side back door. The man stated that the bus stopped a few feet away and he saw a child lying on the ground at the back of the vehicle, rolling around.
The conductor further related that by the time he got to Charles, who told them his name was Jayden, the boy was stationary and had been crying out for his hand and leg. The witness told the court that he and John picked the injured boy up and took him to the hospital. The defendant was later arrested and taken to the Brickdam Police Station.
Reports of the event directly following the incident had stated that Charles had been attempting to cross the street when the vehicle John was driving drove off and hit him. It was reported that the man subsequently drove away and had been forced to stop by passengers in the bus.
Around the Web