A Parika Outfall resident was yesterday granted bail after he pleaded not guilty to charges of unlawful possession and forgery at the Georgetown Magistrates' Court.
It is alleged that Brenton Charles, 31, of Parika Outfall, who works as a taxi and minibus driver, on October 2, at the Criminal Investigation Department Headquarters with intent to defraud uttered to Suran Singh, a police officer, a receipt bearing the name Universal Electronics along with his name Brenton Charles, knowing it was false or forged.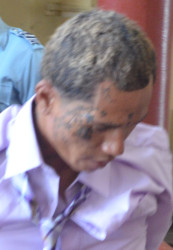 It is also alleged that on September 24 at Ruimzigt, West Coast Demerara, Charles had two, 8-inch speakers, two drives, two audio pipes, one amplifier and two equalizers that were said to be stolen or unlawfully obtained.
According to Charles's lawyer, his client bought the articles from a man and was given a receipt. However, when the man that Charles bought the articles from was contacted, he said he never issued a receipt to Charles. The lawyer also said that the police are in possession of the receipt and his client should get reasonable bail.
Magistrate Fabayo Azore granted Charles $35,000 bail on the unlawful possession charge and $75,000 bail on the forgery charge. He is expected to return to court on December 7, 2015 and January 4, 2016 for the hearing of the respective charges.
Around the Web