Days after he was released from a US jail after serving a sentence for drug trafficking, Perter Morgan was deported to Guyana yesterday.
This was confirmed by Crime Chief Wendell Blanhum.
Morgan in 2010 was sentenced by Judge Edward Korman to ten years in prison, after already being incarcerated for three. The Judge explained that his sentence included time served.
Morgan, a former auto dealer faced a three-count indictment which accused him of conspiring to import, possess and distribute five kilogrammes of cocaine between Decem-ber 2001 and August 2003. According to one of the charges Morgan faced, sometime between October 1, 2001 and August 31, 2003, he knowingly and intentionally conspired with David Narine, Susan Narine, Hung-Fung Mar and other persons unknown, to traffic in cocaine by importation.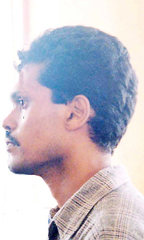 During the trial, the prosecution had claimed that it had evidence linking Morgan to self-confessed drug lord Roger Khan as well as other Guyanese in whom the US had expressed an interest.
Morgan, a former auto dealer here, was nabbed in March 2007 in Trinidad by Trinidadian and US authorities while he was in-transit at the airport. He was extradited to the US on August 23, 2007, after he withdrew a last-ditch appeal he had made in the Port of Spain Appellate Court.
At his sentencing, a weeping Morgan had promised to be an advocate against drug trafficking upon his return to Guyana. He had told the court that having seen the consequences of his actions, he would enlighten people who are still involved in the illicit trade about the consequences.
Following his release from jail he was handed over to US Immigration officials.
Around the Web