Three men appeared before a city court yesterday on a charge that they robbed a man of a cellphone.
Carl Hilliman, 27, of Lot 147 Regent Street, Bourda, Kevin Cumberbatch, 19, of Lot 83 West Ruimveldt and Troy Smartt, 28, were charged with robbing Troy Fields of his cellphone on November 25th. The phone was said to be worth $20,000.
They all pleaded not guilty.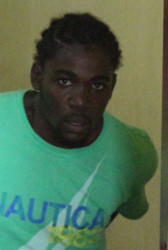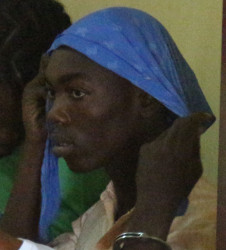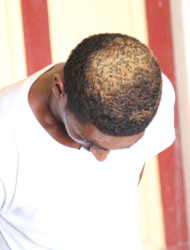 Hilliman adamantly denied that the men had any hand in the robbery, telling the court that at the time they were apprehended they had been "slow marching" along Bourda. He questioned why they would do so if they had just committed a robbery. According to the defendant, he is also well known in the area as he has lived there all his life.
Smartt stated that he did not even know the other two men he was being charged with and had only met them when they were arrested. Smartt pleaded with the magistrate to grant him bail, while stating that he had a 10-month-old son at home to care for.
Magistrate Fabayo Azore granted the men bail in the sum of $75,000 each and the matter was adjourned to December 8th.
Around the Web