An 18-year-old was yesterday remanded to prison after he was brought before a city court on a robbery with violence charge.
Akeem Jonas, of Lot 1 Mandela Avenue, was charged with robbing Tamara Sukhoo of two cellphones carrying a total value of $17,000 and using personal violence against her in the process. The phones were the property of Joann Bess.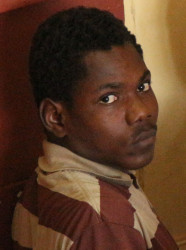 Jonas, who told the court that he was a labourer involved in the 'Clean up my Country' campaign, pleaded not guilty to the charge.
The prosecution objected to bail being granted to the defendant based on the seriousness, prevalence and penalty of the charge. She said also that the court was in receipt of a medical documenting the injuries suffered by the victim.
Magistrate Fabayo Azore upheld the prosecution's request and remanded Jonas until December 8th.
Around the Web