A brain infection has been given as the cause of death for Michelle Bristol, who collapsed and died at the Cheddi Jagan International Airport on Tuesday.
This is according to the results of a post-mortem examination that was performed yesterday on the body of the mother of two.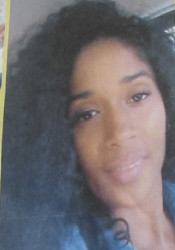 Bristol, who was an intended passenger on Caribbean Airlines' outgoing flight 526 to JFK, New York, collapsed at the airport after suffering what appeared to have been a seizure as she went through the body scanner.
Her mother, Claire Bristol, told Stabroek News on Thursday that her daughter travelled frequently from Guyana to the US and to St Lucia to work on charitable projects. The younger Bristol was the founder and President of the You and I Foundation, which according to her mother, was only recently registered as a non-governmental organisation set up to address the effects of bullying in society and the school system.
The family has not yet been provided with information about the type or possible cause of the infection which took Michelle Bristol's life.
Around the Web