Windsor Forest logger Ravindra 'Ravi' Persaud was killed on Thursday morning after he lost control of his laden truck, which overturned on the Mabura Road and pinned him underneath.
The man's distraught father, Mookesh Persaud, told Stabroek News that his son had departed Chiney Landing at Siparuni, Region 8, around 6 am, heading towards Linden. He was accompanied by a porter, who was sitting in the front passenger seat of the truck when the accident occurred.
The elder Persaud said that the uninjured porter, in recounting the accident, explained that they were traversing down a hill at Frenchman Mabura Road around 8 am when Ravindra lost control of the truck, which then toppled off the hill. The porter then exited the front seat of the truck and noticed Ravindra pinned face down. After unsuccessfully trying to free him, he boarded another truck and travelled to the Mabura Police Station, where he reported the accident.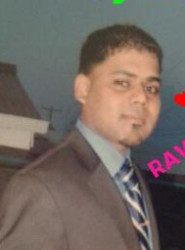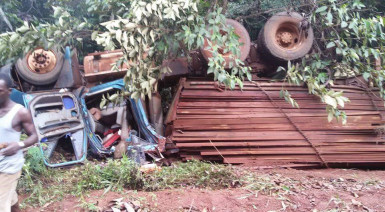 The police later assisted in removing Ravindra, who was already dead.
Persaud stated that he immediately left for the scene after receiving a call about the accident. He said upon viewing his son's body at the Mabura Police Station, he noticed a gash behind his head, which he surmised could have resulted from an iron which was resting on Ravindra's head when he was removed from under the vehicle.
The father added that the family are owners of a saw-mill in the interior and also sell lumber to other sawmills along the Linden Highway and the East Bank of Demerara. He would often accompany his son to the interior but chose not to go on this trip because he had some additional business to attend to, he said.
Ravindra Persaud, 28, is survived by both his parents, a brother and a pregnant wife.
A post-mortem examination is expected to be performed on his body on Monday.
Around the Web