The trial of Balram Singh, who is accused of murdering taxi driver Bomeshwar Sukhdeo, will begin this morning before Justice Navindra Singh and a 12-member jury at the High Court in Georgetown.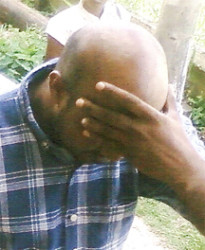 The indictment against Singh is that between January 19 and 27, 2010, in the county of Demerara, he murdered Sukhdeo.
He pleaded not guilty to the charge when it was read to him yesterday after the jury was empanelled for the trial.
The state is expected to call 15 witnesses to the stand, of whom nine are police officers.
The case will be prosecuted by attorney Narissa Leander, in association with Teshanna James-Lake. Meanwhile, representing the accused are attorneys-at-law Jermaine Jarvis and Clevaughn Humphrey.
Police had said that following Sukhdeo's disappearance, his missing car was subsequently found at Herstelling, on the East Bank Demerara. Police later found Sukhdeo's burnt remains at Mocha. Government pathologist Dr Nehaul Singh had said then that due to the state of the body, he could not determine how the man had died.
Around the Web