At yesterday's continuation of the trial of Balram Singh who is accused of murdering taxi driver Bhomeshwar Sukhdeo, Lance Corporal Desmond Johnny recalled photographing the scene.
He attested to taking photographic exposures of certain vehicles which have so far been mentioned in the trial, including the car Sukhdeo operated as a taxi up to the time of his death.
The photographs have been tendered and admitted into evidence.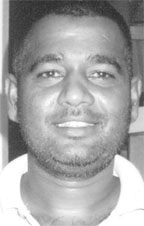 The charge against Singh is that he murdered Sukhdeo between January 19 and January 27, 2010. He has pleaded not guilty.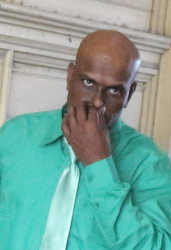 The case is currently in voir dire which continues this morning at 9.
The accused is on trial before Justice Navindra Singh and a 12-member jury at the High Court in Georgetown.
In her opening address on Tuesday, prosecutor Narissa Leander had told the court that Sukhdeo, who operated his car outside Guyana Stores Limited, went missing on January 19, 2010 and was found eight days after.
She noted that Singh was later arrested and charged.
Singh is being represented by attorneys Jermaine Jervis and Clevaun Humphrey.
After Sukhdeo disappeared, his missing car was later discovered in a bodywork shop at Herstelling, East Bank Demerara (EBD).
Hours after the car was located, police found the burnt corpse of the deceased on a section of the Mocha access road, EBD.
Around the Web