The whereabouts of taxi driver Colin Clarke are still unknown and police are trying to use surveillance footage to ascertain whether the vehicle he was last seen driving had crossed the Demerara Harbour Bridge (DHB).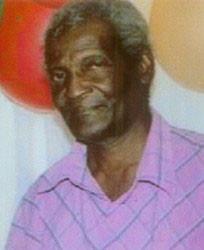 Clarke, 57, was last seen on Friday in his silver Toyota Allion, HC 4993, around 3 pm at his Crane, West Coast Demerara home. Clarke's niece told Stabroek News yesterday that they were yet to locate the man or his vehicle and that the last thing they heard from the police was that they were going to try to use surveillance footage to determine whether the vehicle crossed the bridge.
The missing man's family is asking anyone who has knowledge as to his whereabouts to call Jacquelyn on 601-3235, Maureen on 254-1766 or his niece on 655-6848 or contact the nearest police station.
Around the Web