An ex-con was yesterday charged in a city court with stealing $1.2 million in cash and goods in a break-in after police said his fingerprint was found at the crime scene.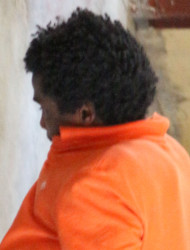 Devon Nurse, 39, of Lot 344 Republic Park, East Bank Demerara, was charged with breaking and entering the home of Mitchell Young between March 3rd and March 4th, at Georgetown, and stealing a Playstation gaming console, jewellery, a cellphone, a laptop and a quantity of cash, all totalling $1,235,000.
Nurse, who is a porter at the Stabroek Market, pleaded not guilty to the charge.
Based on the fact that Nurse was recently convicted of a similar offence and that a fingerprint matching his print was uplifted from the home of Young, the prosecution objected to bail.
Nurse was subsequently remanded to prison by Chief Magistrate Ann McLennan. The matter is scheduled to be called again on January 5th, 2016 for statements.
Around the Web