A Timehri teen was yesterday released on $100,000 bail by a city court after he pleaded not guilty to a charge of armed robbery.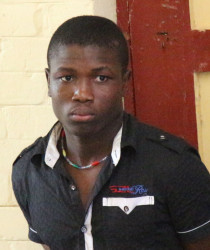 It is alleged that Winston Long, 18, of Timehri, on December 1st, at Georgetown, armed with a cutlass, robbed Vishal Doodnauth of $45,000 and a cell phone worth $5,000.
Based on the fact that Long was allegedly armed with a cutlass and Doodnauth pointed him out to the police, the prosecution objected to bail. However, the cutlass that Long, allegedly had on him at the time of the robbery was not found.
According to Long, he was not the one who robbed Doodnauth.
Long was granted bail by Chief Magistrate Ann McLennan, who set his next hearing for January 5th.
Around the Web