Anthony Morrison will now have to face a second retrial after a jury was unable to arrive at verdict at the conclusion of his trial for the murder of his common-law wife, Donna Thomas.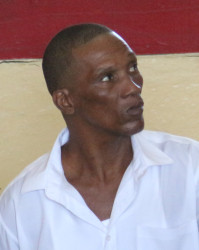 After about two hours of deliberation yesterday, the foreman informed the court that the jury was unable to arrive at a unanimous verdict.
He explained that the jury was split, with two finding the accused guilty and the remaining 10 finding him not guilty.
Justice Priya Sewnarine-Beharry, who presided over the trial, explained to a visibly-distressed Morrison that since the jurors could not all agree on a verdict, he would be remanded to prison to face retrial.
The shackled Morrison was escorted from the courtroom back to the Camp Street Prison, where he will remain until his next trial.
At the conclusion of Morrison's first trial before Justice Navindra Singh last year, a jury was also unable to arrive at a unanimous verdict.
The charge against him states that between May 25th and May 26th, 2012, he murdered Thomas at their Lot 65 D'Urban Street, Georgetown home. He pleaded not guilty to the charge.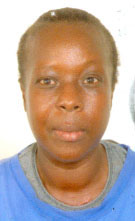 In her opening address to the jury at the commencement of the trial, prosecutor Stacy Goodings had said that Morrison and the deceased shared a common-law relationship and lived at D'Urban Street, where the accused is alleged to have murdered her.
The woman's body was discovered face down in a pool of blood with several stab wounds. Goodings had revealed that the state's case was circumstantial.
Nine witnesses were called to the stand. The case was heard at the High Court in Georgetown.
The state was represented by Goodings in association with attorney Siand Dhurjon, while Morrison was represented by attorney Arun Gajraj.
Government pathologist Dr. Nehaul Singh, had testified that Thomas died as a result of asphyxiation due to compression injuries to the neck, compounded by blunt perennial trauma to the head.
In his defence, Morrison had professed his innocence from the prisoner's dock.
He had said he never gave the police a statement nor told them anything. He said he too wanted to know who killed Thomas. "I want to know who killed Donna," he had declared.
Around the Web