Two former presidents have filed lawsuits for the non-payment of sums of money and other benefits caused by the passage of the Former Presidents (Benefits and Other facilities) Act, Attorney General Basil Williams today revealed to the media.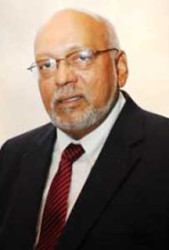 The separate Notices of Motion filed on behalf of Donald Ramotar and Bharrat Jagdeo did not specify figures, but seeks several orders and declarations pertaining to the money being paid over.
In a brief statement during a press conference, Williams said Ramotar and Jagdeo have caused applications to be filed in the High Court seeking in effect "to receive the large sums of money" in benefits and other facilities that were capped on the coming into operation of the Act.
He said the matters will come up before acting Chief Justice Ian Chang and Justice Navindra Singh on December 11. The applications were filed on November 11.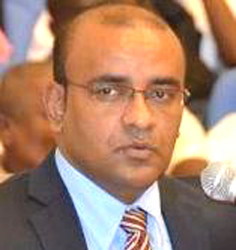 Earlier this year the government within months of taking office took steps to scale back the controversial benefits package for former presidents which it had described as "vulgar".
At the time of the passage of the bill, the PPP/C parliamentarians were not present as up to that point, they had refused to take up their seats. President David Granger would have assented to the bill shortly after its July 9 passage.
The APNU+AFC's position was that the capping of the package that former president would enjoy was a step in the direction of cutting waste and unnecessary expenditure.
The benefits were enacted by the Jagdeo-led PPP/C administration in 2009 and were defended by Ramotar in 2013, when he vetoed a similar bill passed by the APNU+AFC to cap benefits.
Under the Act, the allowances allocated for water, telephone and electricity were capped at $75,000 per month compared to the uncapped amount that averaged $370,000 a month for Jagdeo. Additionally, the Act stipulates that all benefits and facilities granted are subject to taxation.
The Act does not affect the $1.4 million monthly pension that former presidents receive. However, under the new legislation household staff would be limited to three persons; security personnel limited to two persons; and clerical or technical staff limited to three persons who must not be engaged in any political work. The Act also limits a former president to two vehicles to be owned and maintained by the State.
Around the Web