Robert Durga, 62, was on Friday charged with causing the death of his wife and her uncle, after he allegedly lost control of his vehicle and crashed into a truck.
Durga, of Grove, East Bank Demerara, appeared before Magistrate Leron Daly at the Providence Magistrate's Court where he was slapped with two charges,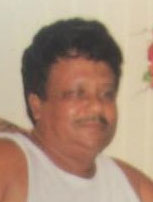 which stated that on November 26, he drove a White Toyota Spacio, bearing licence plate PPP 2513, in a dangerous manner and caused the death of his wife, Rohanie Durga, 49, and her uncle, George Madhulall, 72.
Durga pleaded not guilty to both charges and was subsequently placed on $300,000 bail by Magistrate Daly. His next court date is January 5, 2015.
Stabroek News had reported that Durga, his wife and her uncle were travelling along the East Bank Demerara road when Durga lost control and slammed into a Leyland Truck, bearing licence plate GRR 7651, at Coverden. They were rushed to the hospital, where Rohanie and Madhulall were pronounced dead and Durga was admitted.
Around the Web