Chairman of the Walter Rodney Commission of Inquiry (CoI) Sir Richard Cheltenham had sent a written request for the final report to be submitted in February 2016 citing low productivity during the Christmas season, Attorney General Basil Williams said yesterday.
However, given the amount of adjournments since the CoI began last year, it was decided that there were enough delays and the commission would be given two more weeks to submit the report.
Williams told reporters during a press conference that Cheltenham made his request in writing to the president who later responded that the cabinet's decision was that the request "could not be accommodated and that the Rodney CoI was given up to the 15th day of December, 2015 to render the report."
According to Williams, "Mr Cheltenham said that he is requesting the adjournment because we are in the season when work is hardly done…and they would need more time because they can't get people to work during this season and it is something he believes is common throughout Caricom." It was based on this that he requested that the new submission date be February 29, 2016.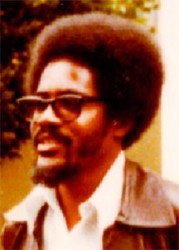 "The president in his response had indicated that we have an intense programme for 2016 which includes the local government elections which is in March and the 50th independence anniversary celebration which is really year round, but it begins with Mashramani which is a major component of our celebrations," he said.
According to Williams, from the outset of the CoI, government's position was that "The whole thing was a political witch hunt and that it was designed to affect the [then] upcoming national and regional elections. Of course it wasn't successful." He added that in July the assurance was given that the matter was going to be completed by the end of November and now it has been asked that it be adjourned until February month end which is almost on the eve of local government elections. "So you can draw your conclusions," he said.
Williams said he would not want to speak about the possible implications if the report is not submitted on December 15. "We will address those. It doesn't make sense speculating now and the 15th hasn't arrived," he said.
A petition with 1,000 signatures was recently submitted to the government to lobby for an additional two weeks of public hearings. An earlier applications made by the Justice for Walter Rodney Campaign was turned down.
Asked why government would have turned down this request, Williams said this matter came up before, earlier this year. He noted that Cheltenham had requested two more weeks to examine more witnesses and in his opinion that issue was dealt with.
Williams said he dealt with it on a television programme. "We were saying that the witnesses he was speaking about were witnesses that were there and he didn't use them," he said before singling out former crime chief Cecil `Skip' Roberts who he said was accommodated at a hotel for three weeks but was never called to testify.
Williams said too that "Jomo" a key witness was brought from French Guiana where he lives and testified only in chief, but was not recalled to complete his testimony. "So basically that was entirely in the domain in the procedure and conduct of the commission by the commissioners.
"You would recall that when he started giving evidence which was negative to the late Dr Walter Rodney, Cheltenham had intervened in a very annoyed manner and one would have expected that they would have completed, they didn't. They had a procedure where they were hoping to start with a bang and end with a bang," he said.
He said that on the last day of the hearing, although no one testified it cost the state $16 million. He said that the current cost of the commission is well over $400 million.
"They have had several extensions. You are dealing with taxpayers' money…," he said, adding that the entire process surrounding the hearing was flawed.
He said it had been decided that the inquiry had had enough adjournments.
The final hearing was held on July 28 and the three-member commission was given until November 30 to submit its report, findings and recommendations.
The CoI began in April 2014 and continued early this year. According to the Terms of Reference, the commissioners were to examine the facts and circumstances immediately prior, at the time of and subsequent to the death of Rodney in order to determine as far as possible who or what was responsible for the explosion resulting in his death.
The commissioners were also to enquire into the cause of the explosion in which Rodney died, including whether it was an act of terrorism and if so who were the perpetrators.
The then PNC government had been accused of engineering Rodney's assassination on June 13, 1980.
Around the Web