Patrick Anthony Balgobin was yesterday sentenced to 20 years behind bars for the killing of elderly St Lawrence farmer Rudolph Moonsammy, called 'Ralph.'
After deliberating for about two hours, a 12-member jury returned the verdict of 10 to two in favour of guilty on the lesser count of manslaughter.
The charge against Balgobin was that between June 7 and June 10, 2010, he murdered Moonsammy. He had pleaded not guilty to the charge.
Justice Jo-Ann Barlow, who presided over his trial at the High Court, in George-town, started the sentence at 25 years, but deducted five years for the time Balgobin has so far spent behind bars awaiting his trial.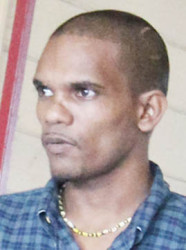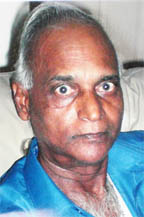 Before being escorted from the courtroom, a tearful Balgobin said that he was "sorry for everything."
The state's case was led by prosecutor Diana Kaulesar, who worked in association with Tuanna Hardy. Meanwhile, Balgobin was represented by defence attorney Maxwell McKay.
At the time of his death, Moonsammy, 73, managed a poultry farm.
In her opening address at the commencement of the trial, Hardy had said that on June 7, the deceased was involved in a quarrel with Balgobin, who was his employee. She said that the two lived in the same yard where the misunderstanding started and that Balgobin had followed Moonsammy to a dam, where he dealt him a blow with a piece of wood, which broke.
The prosecutor had told the court that after the wood broke, Balgobin then armed himself with a cutlass, with which he chopped the deceased about the body. The court had further heard that elderly man managed to crawl back to his Lot 3 St Lawrence, East Bank Essequibo home, where he was discovered by neighbours. He was rushed to the hospital, where he succumbed three days later.
At the close of the prosecution's case, Kaulesar had argued that the state's case was compelling against the convict and asked the jury to consider the volume of evidence it had led during the trial.
For his part, Balgobin, when called upon to lead a defence, opted to do so in unsworn testimony.
Around the Web