Two murder accused escaped from the Mackenzie Police Station on Tuesday and up to press time yesterday there was no trace of them as ranks of the Guyana Police Force continue their investigations.
Stafrei Hopkinson Alexander, 30, of Lot 129, Laing Avenue, West Ruimveldt, Georgetown and Robin Maxwell Thomas, 25, of Caneview Avenue, South Ruimveldt, Georgetown were charged on May 8 of this year for the murder of Wismar businesswoman Shevon Gordon.
Also charged with the murder was Adoni Bowen, 26, of Lot 20 Blueberry Hill, Wismar, Linden.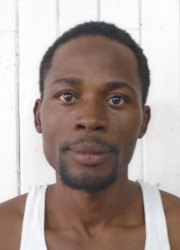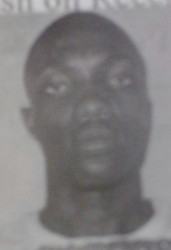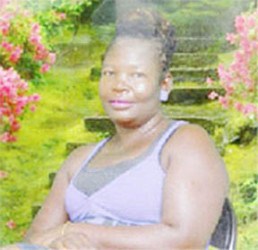 The police in a bulletin issued on Tuesday said that the men are wanted for escaping from lawful custody while at the Mackenzie Police Station.
Speaking to Stabroek News yesterday, Commander of "E" division, Calvin Brutus said ranks on duty on Tuesday morning at the Mackenzie Police station heard a noise coming from the lockups and it was after they did a head count of the prisoners that the discovery was made. A hole was also made in the concrete wall which is suspected to be the means of escape. At the time of their escape they had been held overnight at the Mackenzie Police station Since they were scheduled to attend a court hearing on Tuesday.
The attack had occurred as Shevon Gordon and her husband, Elon Gordon, were about to enter their home. One of the robbers, armed with a gun, confronted Shevon, who had disembarked from her canter in front of her home. The men demanded the bag she was carrying. One of the men fired two rounds in the air while she struggled with the other. She was eventually shot while struggling to maintain possession of the bag.
Anyone with information that may lead to the arrest of Alexander and Thomas is asked to contact the police on telephone numbers 444-3406, 444-3274, 444-3512, 226-9941, 225-6411, 911 or the nearest police station.
Around the Web