The Ministry of Public Infrastructure (MPI) has installed streetlights in the community of Timehri North, a week after Minister David Patterson visited the area.
A release yesterday from MPI said that the action was taken in an attempt to make the community safer for the residents, particularly schoolchildren.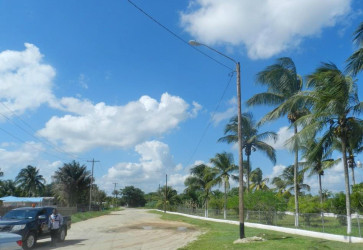 The residents, during the meeting held with Patterson on November 29, 2015, had the opportunity to voice their issues and solutions for the community. Amongst the problems cited was the lack of streetlights in the area. Many residents voiced concern for the safety of late workers and schoolchildren and stated that streetlights would go a far way in reducing crime.
On Sunday, a total of nine 250W lamps were installed, from the "Prison Road" to the "Amerijet Junction". Residents have expressed gratitude to the Ministry for its swift action, the release said.
Around the Web