The trial of the two police constables charged with assaulting detainee Colwyn Harding was adjourned again yesterday.
The trial of police constables Devin Singh and Roselle Tilbury-Douglas was set to continue yesterday at the Providence Magistrate's Court.
However, it was adjourned to January 12th, 2015 by Magistrate Leron Daly after Harding's mother explained to the court that he was unable to make it because of an illness.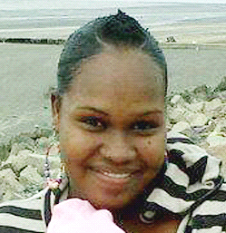 Singh, of Mon Repos, East Coast Demerara, and Tilbury-Douglas, of Timheri, East Bank Demerara, were jointly charged with assaulting Harding between November 1st and November 13th, 2013, at the Timehri Police Station.
Singh is also faced with an additional assault charge laid against him.
Harding had testified on October 8th about the alleged brutal assault that led to him being anally raped with a police baton and was once more set to continue his testimony yesterday. After his initial testimony, the matter has been adjourned several times over the past months.
Around the Web