President David Granger today announced an increase in the Government subvention for the Dharm Shala indigent home, and a donation of $1 million before year end, for the continued work at the institution.
A release from the Ministry of the Presidency said that the President made this announcement to the Christmas luncheon held at the home. In an invited comment, the president said the donation is to be used to support any move to rehabilitate and/or equip any member of the institution with the skills needed for employment.
"We [would] like to look at other measures that could be used to rehabilitate them, to prepare them for the world of work. People should not feel that the end of their useful life begins when they enter the Dharm Shala; it is just a phase, something to help them help themselves," President Granger said, according to the press release.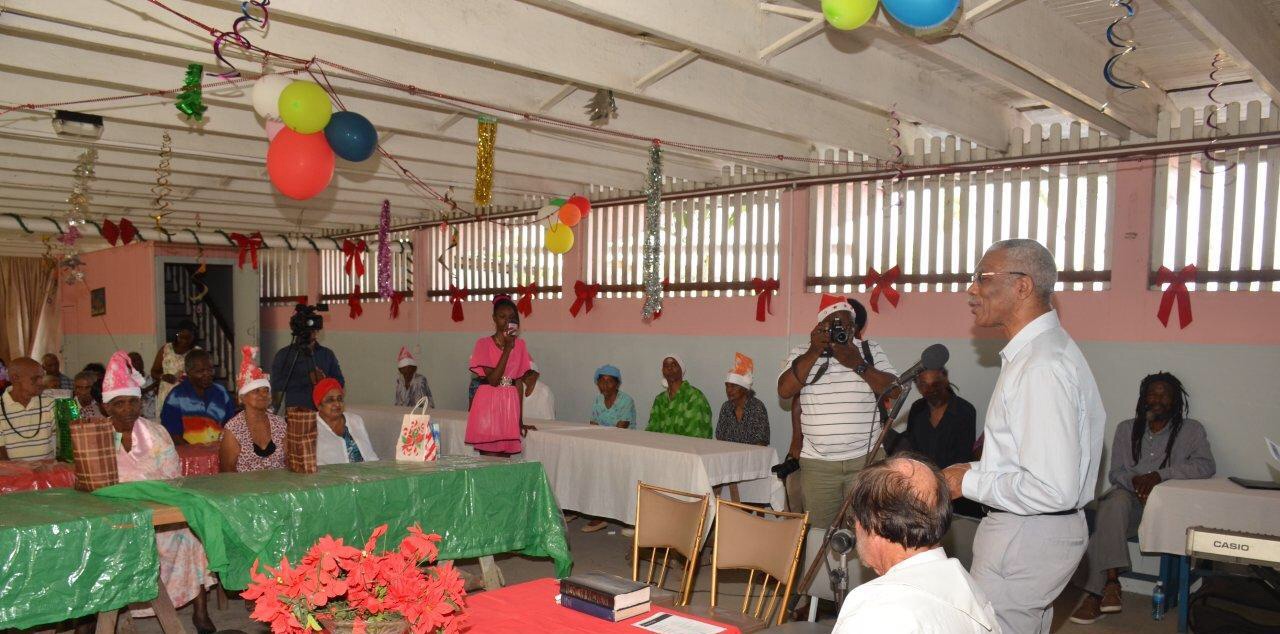 The President noted that the Dharm Shala has been part of Guyana's history, and rich tradition of hospitality, sharing, caring and charity. The Head of State also spoke of his Government's plan to bridge the inequalities across the country. Pointing to the need for providing access to education for all, as one sure way to remedy this situation, the President hoped that the Dharm Shala could also play a role in promoting education.
"I hope that in this institution, some of that additional money that will be coming your way in 2016 will be used to encourage persons, regardless of their age, to remain in employment, or to enter or re-entre the world of employment, and also the world of education. Regardless of how old you are, there is always something to learn, there is always something," the President said.
"This time let us come together…. Let us regard next year 2016 as a year for coming together, a year for national unity. Wherever we are, let us reaffirm our faith in our nation, reaffirm our faith in one another, and let us use this scared festival, the festival of peace and good will, to remember the lesson of Luke that we should greet each other with peace," the President added.
Around the Web