There is a growing trend of parents posting photos on social media and other mediums, of their babies, toddlers and young children being fed alcoholic beverages.
This is alarming, counselling psychologist and family life educator Wil Campbell said, expressing worry that such irresponsible behaviour can result in the children eventually becoming alcoholics. Campbell has been on a campaign to educate adolescents and church members on the dangers of alcohol abuse and hopes there can be a drastic turnaround of the devastating damage this scourge is wreaking on the family structure in Guyana.
Families are being broken by alcohol abuse, he lamented. He said the clock is ticking and unless action is taken, there will be scary consequences. Campbell, in a recent interview with Stabroek News called on the Ministry of Education to take a hands-on approach by incorporating alcohol and drug awareness programmes into the school curriculum.
Recently, amid a doubling of drunk driving cases and increasing concern at the effects of alcohol abuse, President David Granger has promised action in the long term to deal with the scourge
According to Campbell, alcohol abuse is becoming "increasingly problematic" for the family structure and it had resulted in increased abuse especially of children. He said children who grow up with alcoholic parents are more likely to follow the same path and become alcoholics.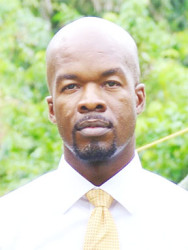 "Yes, it has a really devastating impact on the family and the incidence of these things happening is growing," he said.
To combat this, he called for increased awareness and said there is need for updated legislation as it relates to alcohol consumption as well as an education campaign targeting children.
Campbell also suggested that the drunk driving law be tightened, and legislation to ensure that once involved in an accident, a driver must submit to a breathalyzer test. He also urged that persons should not be allowed to walk down the road and drink and said having open bottles of alcohol in a car should be an offence.
The psychologist further said alcohol awareness and drug awareness lessons should be incorporated into the school curriculum. He related that at the privately-run Josel Education Institute where he is the principal, a drug awareness class has been introduced at the fourth form level as a subject for which students are graded. He said not only alcohol but cocaine, nicotine and marijuana use are focused on.
Campbell related that there was a time when on "party day," students would try to sneak alcohol into the school but since the introduction of the programme, this has noticeably reduced.
Romanticised
The programme was started approximately four years ago with the idea that once students had the facts about the issue, they would be in a position to make informed choices. The educator said he had found that with adolescents, alcohol consumption is "romanticised."
"But if they are exposed to the harmful effects which far outweigh the positive effects then they are more likely to choose not to use alcohol," he said. "We have seen a difference in our school even after some of the children leave many of them choose not to use it," Campbell added.
The educator related that he has been partnering with Social Life Issues – a drug awareness, education and counselling service – and several efforts have been made to get the Education Ministry to adopt a similar alcohol awareness programme in public schools. The programme is currently being done at several private schools in Georgetown and its environs.
Campbell said there has been no response from ministry officials and recently, he learnt that the engagements were being held with the wrong people. He said now that they know where to go, more attempts will be made and hopefully, the programme will be adopted in the public education system sometime in the near future.
In terms of other work done, Campbell said Social Life Issues located at the corner of Charlotte and Wellington streets, has gone into workplaces and worked with communications provider Digicel to spread awareness. Schools are also targeted. The organization is well staffed with counsellors, social workers or other professionals and anyone wishing to access this programme can contact trained drug rehab counsellor John Greaves on 669-5164.
Campbell stressed that alcohol affects the entire family structure and no category suffers more than the other. He said if the alcoholic or user is the father, he would have health issues to deal with, loss of income and the inability to provide for his family given that he chooses to purchase alcohol. With excessive drinking, Campbell said, it becomes difficult for the father to make sound choices and he could become abusive and violent. In turn, the wives/partners have to deal with this and it spills over to the children.
"A lot of times even if there is no physical abuse they [children] are traumatized by the behaviour of the adults who are under the influence of alcohol," Campbell said.
Disturbing
The educator highlighted two trends he has observed of young babies being fed alcohol by parents and children under 12 years admitting that they have already had their first taste of alcohol.
"I think one disturbing trend that I have seen over the last 10 or 15 years…there is now a tendency to introduce their children to alcohol even at the toddler stage and that I find really really disturbing. It is distressing to me," he said recalling also that he recently saw a photograph of a toddler being given a cigarette.
"People think it is cool… That is where the addiction starts," he stressed. "If you train a four-year-old's brain to like alcohol and then you reinforce the drunkenness by putting them on the table and telling them to wine and everybody crowds around… Then the child begins to think that alcohol makes people behave in a way that makes me popular and that child learn that before he has the ability to make rational decisions," the psychologist emphasised.
According to Campbell, it has been found that children can be addicted to alcohol by age 12 and this situation has become common.
He related that a few months ago, he conducted an informal survey as he wanted an idea of how many children use alcohol. Children at the primary school level, he said, were chosen and he found that more than half of approximately 70 children had already been introduced to alcohol. "What disturbed me more is that they were given it at home by a parent or by a parent figure in the home," he disclosed.
Guyanese use a lot of alcohol. Priti Singh from the Pan-American Health Organization (PAHO) said at a forum in Grenada in June that on average, Guyanese consumed more than eight litres of pure alcohol in 2010 compared to the global average of 6.2 litres. The data indicated consumption to be 8.1 litres per person aged 15 years or older.
"About 15.2% of male drinkers (10% of the population aged 15+) engaged in heavy episodic drinking, that is, consumed at least 60g of pure alcohol at least once per month," she said adding that PAHO in Guyana focused its research on early youths, aged 13 to 15 years.
A two-stage cluster sample design was used to produce data representative of all students in Forms 2, 3, 4, and "other" in Guyana. Singh said a total of 2,392 students participated in the study and the prevalence of alcohol consumption in males in schools was rated at 44.1%, while females trailed behind at 34.3%.
Asked if he believed it was wise for parents to have alcohol in a visible place in the home, Campbell opined that the best thing is to not have it in homes or at least not have it exposed where children could see it.
"I have found that the best way to teach children is by your own example and if they see you have alcohol particularly at these festive functions and then you say to them that they shouldn't drink that sends a mixed message. That makes you a hypocrite," he said. He added that it is unwise for any parent who wants to prevent alcohol consumption by their child to have it in the home.
Campbell, whose work with families and alcohol spans many years, said there is also a big safety concern with having alcohol at home as children may consume it in large amounts which could result in immediate harm to them.
Based on what he sees on a daily basis, there is no doubt that there is alcohol abuse in the family, the educator said. "I think that previously people were more concerned about their image and so even if they were using or abusing alcohol they would try to cover it up. These days I think everybody does everything out in the open," he said.
Meantime, while pointing out that this is not his area of specialty, Campbell said he works with drug addicts and there is a noticeable increase of such persons. He added that the biggest problem he has seen so far is alcohol abuse when compared with cocaine or marijuana use and addiction. There was a time when alcoholics were men of a particular ethnic group and social strata, but nowadays professional people—engineers and doctors—are accessing treatment for alcohol addiction, he said.
Campbell, a Seventh-Day Adventist, disclosed that he has been going around to various Christian churches to ask for some time to do educational sessions on alcohol and drug abuse. He received a good reception and has reached out to other religions such as Hindus on the matter and the response has been positive.
In Guyana, there is no great awareness that help is available for alcoholics and there are also other factors in play, Campbell said. "We are afraid that if we attack this problem of alcoholism then that industry will be affected and nobody likes to touch the money," he said.
Alcohol is big business, he said. "I think that there is a reluctance on the part of government, not only in Guyana, to touch that because of the money factor," Campbell declared. He pointed out that at family fun days and other functions, the sponsors often include one of the alcohol manufacturing companies or a distributor. Because of the money factor, he said one cannot then afford to say no alcohol will be sold there.
"There is a problem with the will to actually take steps to stop this thing," he stressed.
However, he declared that given the severity of the problems, "We cannot afford to sit down and wait for government because government depends on funding and they go where the funding is and they stay away from anything that will touch the money."
He said Guyanese do not see drinking as a problem and this is evident when a billboard with a message suggesting that if you want to be a man you have to drink some kind of alcohol is placed near a school.
`Scary time'
The Christmas season brings with it a level of fear because of the expected increase in the consumption of alcohol, says activist Vidyaratha Kissoon.
"Holidays are always a scary time for many children and relatives of those who drink alcohol and indulge in destructive behaviour. The alcohol sellers tend to be pushing the liquor and encouraging more consumption with their deals at this time," he said. He asserted that while it has been emphasised that the sale of alcohol is big business, no one is checking to see the damage this leaves behind.
Kissoon declared that businesses ought to desist from encouraging consumption. "The roads are dangerous and crowded at this time and alcohol consumption would only fuel the tensions," he told Stabroek News.
The activist had previously expressed concern regarding excessive drinking by Guyanese and said it would be a good move if people make a commitment to have an alcohol-free Christmas, "To show that it is possible to have a good time without alcohol and to reduce the burden which alcohol consumption places on many persons during this season."
Alcohol abuse and mental health
There is evidence to show that there is a link between alcohol abuse and mental illnesses.
According to mental health coordinator Caitlin Vieira, alcohol increases depression, anxiety and thoughts of suicide. Vieira, who currently heads the police's suicide hotline, told Stabroek News that alcohol is the most used and abused substance in Guyana.
She related that the most recent publication of the Guyana Drug Information Network informed that the average Guyanese will take their first alcoholic beverage by 9 years old. The report, released earlier this year, revealed that 52% of the students polled during the survey admitted to consuming alcohol once in their lifetime, 31% said they were drunk in the last 12 months, 16% had consumed alcohol in the last 30 days and 4.9% said they were binge drinkers.
Vieira, who has an interest in substance abuse which includes alcohol, said there are multiple risk factors for alcohol use and abuse. The four main ones she outlined are family history, economic deprivation, low education and accessibility. These factors, she said, suggest that Guyanese are highly susceptible and educating the population regarding use as well as the prevention and treatment options available is important to eradicate both alcohol use and abuse.
The health coordinator explained that alcohol is a depressant which means it reduces nervous activity within the body. "Basically, when we drink heavily, the processes of our central nervous system are slowed down. This explains why we feel relaxed when we drink but what happens when prolonged use occurs? The mind catches up to the body and becomes depressed as well," she said.
Vieira added that an alcoholic is six times more likely to attempt suicide.
"In general, alcohol abuse also increases common occurrences such as domestic violence, school dropout, unsafe sex, unwanted pregnancies, disease spreading, road traffic accidents to name but a few. These issues also increase one's chances to developing mental illness and suicide ideation," she said.
According to Vieira, while efforts are being made by her and her mental health team, they accept that more needs to be done. "There is indeed a lack of resources to collect, analyze and disseminate information on alcohol use and abuse in Guyana. I believe it has been put on the back burner as it is a legal drug," she observed.
She added that the knowledge gap regarding the amount of use within the community results in a lack of evidence to increase prevention strategies and guide policies towards additional drug laws as well as issues in relation to allocation of health funds and improving health care and rehabilitation systems.
A personal experience
Sheikh Shamshudeen, a former addict says he is clean and had been so for the past six years. His life took a turn in the wrong direction around the age of nine when he became addicted to alcohol. In a recent interview, he recalled that he was a full blown addict which meant that he used whatever was possible to get "high."
"There is nothing that was left that I didn't use to get high," he said recalling that finally he reached a point where he had that burning desire "to get out because I recognized where I was, was not where I ought to be."
Detailing his experience, Shamshudeen recalled that at his sister's wedding, he and some cousins went to a shop and ordered a quarter white rum. "I told him (the person selling) to measure it equally but after I drank that one shot from the quarter that is where I could identify that I became an addict," he said.
Now 47, Shamshudeen said it was only after self-examination that he identified at what point his addiction started. "I didn't have knowledge about alcoholism then but in my research…if I had the knowledge that I had today…if someone was there to illustrate it to me I think I would not have been where I was," he said.
He told Stabroek News that the alcoholism and the addiction to other substances affected his life tremendously. "I had lost everything I had in life. I lose my wife. I lose myself, my dignity, my family," he said.
Asked at what point he realised that the alcohol and other addictions were ruining his life and decided to change for the better, Shamshudeen said his father visited Guyana from overseas in 2007 and after some promises, he was propelled into rehab.
He recalled that one day, he was sitting by himself when two men walked up to him. To his shock, he said, one of them introduced himself as his father, whom he had not seen for decades. "When he came, he hugged me and ask me if I need help. I ask him what help he wanted to give me and he said he wanted to send me to the rehab," Shamshudeen related. He said his father had him make "a long string" of promises in exchange for him going on a six-month treatment programme.
The man emphasised that his father was the first person who gave him the opportunity to clean up his life.
Shamshudeen recalled that he failed to successfully complete the programme. He said he went in based on the promises but relapsed after another person undergoing rehab broke into his cupboard where he stored his personal belongings and stole a portable CD player a relative had bought him. "That triggered me and I pack up all meh thing and I went away," he recalled.
The man said after that, he stayed at a relative's home for about three months and managed to secure a bridge maintenance job.
According to Shamshudeen, although he was in rehab for some time, he was not grasping anything that was taught as he was there based on promises and not of his own free will.
He recalled receiving his first pay cheque of $1,000. He related that he went to an "anonymous" meeting and while sitting waiting on others to come, "a urge hit me…and I get up with that same speed, stop a vehicle and went straight into the [cocaine] block."
Explaining how his day would usually start when he was an addict, Shamshudeen said when he woke, the first thing was to find something to eat. Then he would use some cocaine to get "a high" followed by alcohol to "stimulate me, put me back to a level" and then a cigarette.
"So that was my cycle all de time," he said adding that he has been clean since November 9, 2009. "Since then I haven't used no substance…nothing, nothing," he asserted.
Asked if he is satisfied with the level of counselling he received, he said yes. Shamshudeen expressed gratitude to his counsellors and the then administrator of the Salvation Army for "their great input that they have offered to me, to make me who I am today." He said given his experience, he has been reaching out to members of the public who like him at one time, needed help.
The former addict emphasised that all persons who have relatives who are addicts must be aware that there is "tremendous help" available to help get them clean and back to living a normal life.
"Do not neglect them. Do not-ill treat them, abuse them. Reach out with a helping hand to them. Hope is there for them," he said.
Shamshudeen now has a wife and a wonderful family standing behind him. "Today I am grateful for life," he stressed. He said he is employed at the head office of the Salvation Army as a messenger and is also a recruiting sergeant. Among his tasks are giving lectures to school-age children on addiction.
Around the Web