(Trinidad Express) – The decomposing body of a man found this morning is believed to be missing Caribbean Airlines Limited (CAL) director Azad Niamat.  The body was discovered at around 10 a.m. in Arena Road, Brazil Village, some three kilometres away where Niamat's vehicle was found abandoned over a week ago.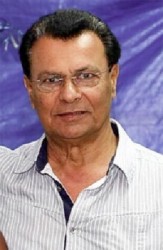 A friend of the Niamat family, Imam Morland Lynch who was at the scene, told the Express that the body was clad in the same clothing that Niamat was last seen in on January 29.
Lynch said: "My contact number was on flyers that were posted seeking information on him. Someone called that number this morning and said that they found his body. I came up here and the body had his same clothes. I contacted his wife and his brother.
The person who informed me of the body contacted the police."
Caribbean Airlines issued a statement late Monday stating: "All of us at Caribbean Airlines are deeply grieved at this tragic news.
As with everyone, we had prayed for the safe return of Director Niamat.
"Our thoughts and prayers are with his family at this time, and we stand ready in the days and weeks ahead to extend our support in whatever way we can.
"On behalf of the Board of Directors, we are still coming to terms with the tragic loss of a member of the Caribbean Airlines family, who used his experience and wise counsel to serve the airline and its people for whom he so passionately cared."
Last week, Niamat's family offered a reward to anyone who with information that could lead to him being found. The amount of the reward was not disclosed, but the informant would be paid if the information was accurate, said a family member who did not wish to be identified.
Niamat, 69, of Main Road, Chaguanas, left home shortly before midday on January 29 and has not been seen or heard of since.
Around the Web