(Trinidad Guardian) – Maxine Williams, Global Director of Diversity at Facebook, has been appointed to the board of Massy Holdings Ltd. In a notice to shareholders, Massy Holdings chairman Robert Bermudez said Williams's "unique background and experience is expected to add a new and different perspective and enhance diversity at the company."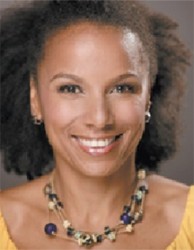 He said during the past year, the company had formalised a rigorous process for the recruitment, nomination and induction of candidates to fill the post of director. "As part of that process, the board reviewed the skills and competencies of all directors which were mapped in a Skills, Diversity and Competencies Matrix—this formed a critical part of the recruitment process to fill the vacancy that existed on the board," Bermudez said.
He said the addition of Williams is expected to add to the breadth and depth of experience that already exists on the board and raises the bar at the highest levels of decision making in the company.
In her position at Facebook, Williams devises and implements appropriate strategies for enhancing that company's talent base, partners in developing initiatives and content of relevance to the vastly diverse world represented by Facebook's 1.4 billion current users and lays the foundation to support new users in growth markets of the future.
She shapes brand development to be inclusive of the range of diversity in the global market and serves as a public spokesperson for the company on a myriad of issues and platforms.
Prior to joining Facebook, Williams was the Director of Diversity for a global law firm which operated with a focus on cross-border expertise, particularly in international arbitration, project finance, banking and anti-trust. She was responsible for developing and implementing a diversity plan for this multi-national law firm comprised of almost 2000 attorneys with clients in 115 countries around the world.
Around the Web