(Trinidad Guardian) Sheldon Henville, husband of Point Blank TV host Marcia Henville, has been charged with her murder and is expected to appear before a Tunapuna magistrate tomorrow. The Director of Public Prosecutions Roger Gaspard on Saturday gave instructions to investigators to charge Henville with the TV host's murder.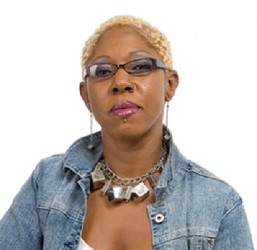 Henville, who sustained burns in a fire in which Marcia's body was discovered in January, was warded for several weeks at the Eric Williams Medical Sciences Complex, Mount Hope. He was discharged from hospital last week and kept under guard by officers of the Homicide Bureau. An autopsy showed that Marcia, 51, was repeatedly stabbed about the face and neck, violently struck in the back of the head, and her throat slit.
Marcia was found lying face down in the bedroom of her home, which was set on fire at Fidelis Heights, St Augustine, on January 23.
Around the Web