(Trinidad Express) Fired board member of the Chaguaramas Development Authority (CDA) Jaishima Leladharsingh yesterday apologised for posting racist statements on Facebook.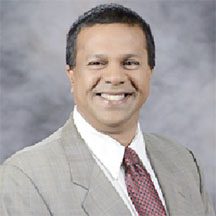 In a Facebook post at 3.24pm, Leladharsingh wrote that his statement was "inappropriate and uncalled for".
Leladharsingh posted that he was angry and felt threatened by Anthony S Mcleod on Facebook.
He wrote: "I sincerely apologise to the particular individual; for making a statement that was inappropriate and uncalled for. I did it in anger when he told me that I will be dead. At that point I took as a threat. It may not have been, but I acted in rage. I am sorry for the pain and sorrow that I caused to others. I want you all to know that I am truly sorry and i have resigned from the CDA Board of Directors effective immediately."
Minister of Planning and Sustainable Development Dr Bhoe Tewarie said yesterday that Leladharsingh's Facebook posting was under investigation and he was asked to resign.
Leladharsingh's racist rant against Mcleod started following a post by former prime minister Basdeo Panday in April 2014, but he remained as a member of the CDA's Board of Directors until yesterday.
Following Panday's post on the death of former prime minister and president Arthur NR Robinson, Leladharsingh wrote: "I am glad that Robinson is gone forever".
Mcleod responded: "You would also be gone forever. We all have to go. I can't believe how big people can be so stupid."
Leladharsingh responded with expletives and racist remarks. The Express found that Leadharsingh has deleted the content from his Facebook page.
Around the Web