(Trinidad Express) THEIR village is named for joy and celebration but yesterday, only sadness was to be found in the streets of Felicity, Chaguanas, where four young friends yesterday lost their lives in a shocking car crash, minutes away from their homes. Dead are Ajay Gosein, 23, Suresh 'Rishi' Nanan, 33, his cousin, Luke Walters, 24 and Premnath John, 25, the driver of a Nissan Cube that crashed into a wall at the Jubilee Recreation Ground on Cacandee Road, Felicity, just after midnight Sunday morning.
Even family members were yesterday struggling to piece together the circumstances that could have led to a crash so fatal, as to kill all four of the close friends.
Gosein, John and Walters were said to have been liming further down Cacandee Road on Saturday night, were they met up with Nanan, who accepted a lift with them.
Only minutes from their respective homes, the Cube ran off the road and into a wall. All four died at the scene.
Gosein and Nanan lived opposite to each other on Cacandee Road, while John lived at Tahal Street and Walters at Boundary Road, each within walking distance of the others.
The loss of the four has stunned the village, where they were all described in glowing terms as bright, helpful and happy people.
Felicity is perhaps best-known for its massive, week-long annual Divali celebrations, during which thousands of citizens from around the country endure, sometimes, hours of traffic, for a chance to drive along a heavily-decorated Cacandee Road.
But four bright lights will be missing come Divali 2015, some residents said, and at least four families will not partake in the celebrations this year, as Hindu custom dictates.
When the Express visited Felicity yesterday, all four homes were readying for their respective wakes, while relatives and friends moved from one house to the next offering condolences on their mutual loss.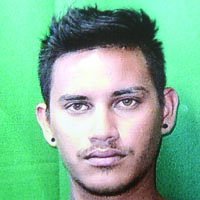 At the Gosein home, where Ajay Gosein worked in the family business, his sister Amy Gosein said the family was simply stunned.
The suddenness of her brother's death has hit the family hard, she said, and her parents have now lost their only son.
Gosein said the families were also concerned that in the hour or so that they waited for an ambulance to come from the Chaguanas area, it was possible that one or more of the men could have been saved.
"He was happy, outgoing, had a great sense of humour…he was a good person," Amy Gosein said of her only brother, as a tent was going up in anticipation of the mourners who would visit later in the evening.
Across the street, Phulmatie 'Babe' Bhim, 44, was weeping steadily over the loss of her nephew, 'Rishi' Nanan, whom she raised.
Bhim, who has no children of her own, said she became even closer to her nephew when his mother died four years ago.
"He was like my own son," Bhim said.
Nanan's father Babooram Nanan, attempted to speak but did not get very far.
"I lose my one son," Nanan said before breaking down.
'Rishi' Nanan worked off and on as a tradesman and was known for his generosity with his time and talents, the family said, as he was ever-willing to assist, sometimes just for the sake of helping.
Nanan lost the ability to work consistently after being hit on the head with a glass bottle a few years ago, his sister said. The incident led to the need for surgery, after which Nanan had trouble focusing for long periods of time and went on to live on a disability grant from the State.
Further down at the family residence, Luke Walters' mother Anita declined to speak to the media.
His father, Mawanlal Walters, said he was having trouble believing his son was actually dead.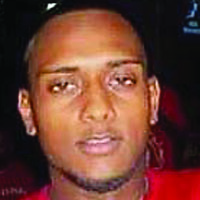 At the home of Premnath John, his brother, Barry John and the remaining siblings, who numbered six after the loss of Premnath John, had spent much of the morning searching for a reason that the crash might occurred.
"It's just puzzling, it's not making sense to us," John said.
"How did it happen? It's not unusual, for the driver and the person in front to die or suffer the most injuries but what happened that ended in all four of them dying?"
The John family was asleep and were awakened with the news by a neighbour.
In the small and tight-knit community, the deadly crash had been heard by some of those persons awake at the time.
A few people thought the noise had come from a prank or a nearby lime, until the news was spread, quickly, by those closest to the accident, who had gone to investigate.
"It was shocking, what we saw when we went," John said. "The way that car was damaged. It was just shocking."
John said the death of the young men, who have known each other since childhood, will hang over Felicity for some time.
Around the Web